Product Description
Our indoor kids rubber flooring is very strong and can stand up to a variety of conditions. When properly cared for, rubber flooring can last 20 years or longer.
It`s also very easy to take care of and clean. Typically, you just need warm, clean water and a mop to keep a rubber floor clean.
Our synthetic rubber flooring is usually more stain-resistant than natural rubber flooring.Plus, it can reduce noise , and they provide extra cushioning for accidental falls.
Besides, we can also produce Dance Flooring, Gym Room Flooring, PVC Sports Flooring, Wet Area Mats, Multi-Purpoese Flooring and so on.
Link to our website for more information: http://www.enlio.com


Production description
Type Vinyl sheet flooring
Total Thickness 2.0mm-5.0mm
Wear layer Thickness 0.8mm-1.0mm
Length Unlimited
Installation method Glue
Application Kindergarten, School, Child room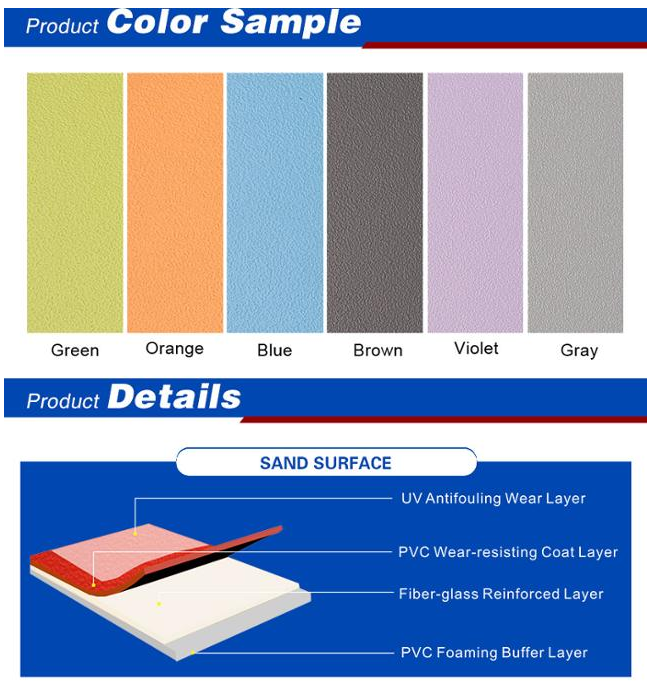 Classical Cases