Product Description
Modular Interlocking Court TIles Tennis Court Flooring
Introduction:
Enlio Interlocking Court Tiles surfaces have been engineered to accommodate both indoor and outdoor sports, as well as to perform under both youth and professional play conditions. The outdoor multi-courts are able to handle a wide variety of sports, and their array of design, colour and layout choices assists clients to match and/or blend in with their indoor and outdoor design themes. The PP Court Tiles, also called Interlocking Flooring provide traction and patent shock-absorbing qualities for basketball, volleyball, futsal and other activities – they are durable and require little maintenance. Quick to install, ENLIO basketball flooring and court tiles will not fade crack or peel, eliminating the need for re-coating.
Enlio Sports integrated with research & development, produce, sales, installation and after-sales service.
We are a professional manufacturer of Sports Floorings in China. Our products are divided into PVC Sports Floorings, PP Interlocking Floorings, Kindergarte Floorings, Dance/Gym Floorings, Rubber Floorings and Antislip Interlocking Mats.
Are you planning a new basketball court for your facility or looking to revitalize an existing surface? ENLIO commercial basketball courts provide the perfect balance of performance and durability, with some of the lowest maintenance requirements of any sports surface available.
Enlio court tiles systems install quickly and securely, over new or existing surfaces, to provide a truly monolithic surface that provides consistent ball bounce and response across the entire surface of the court. The slight vertical flex of the Enlio tile and side-to-side movement allows forgiveness for athletes` knees, joints and lower backs, which reduces the chance of injury during aggressive and competitive play.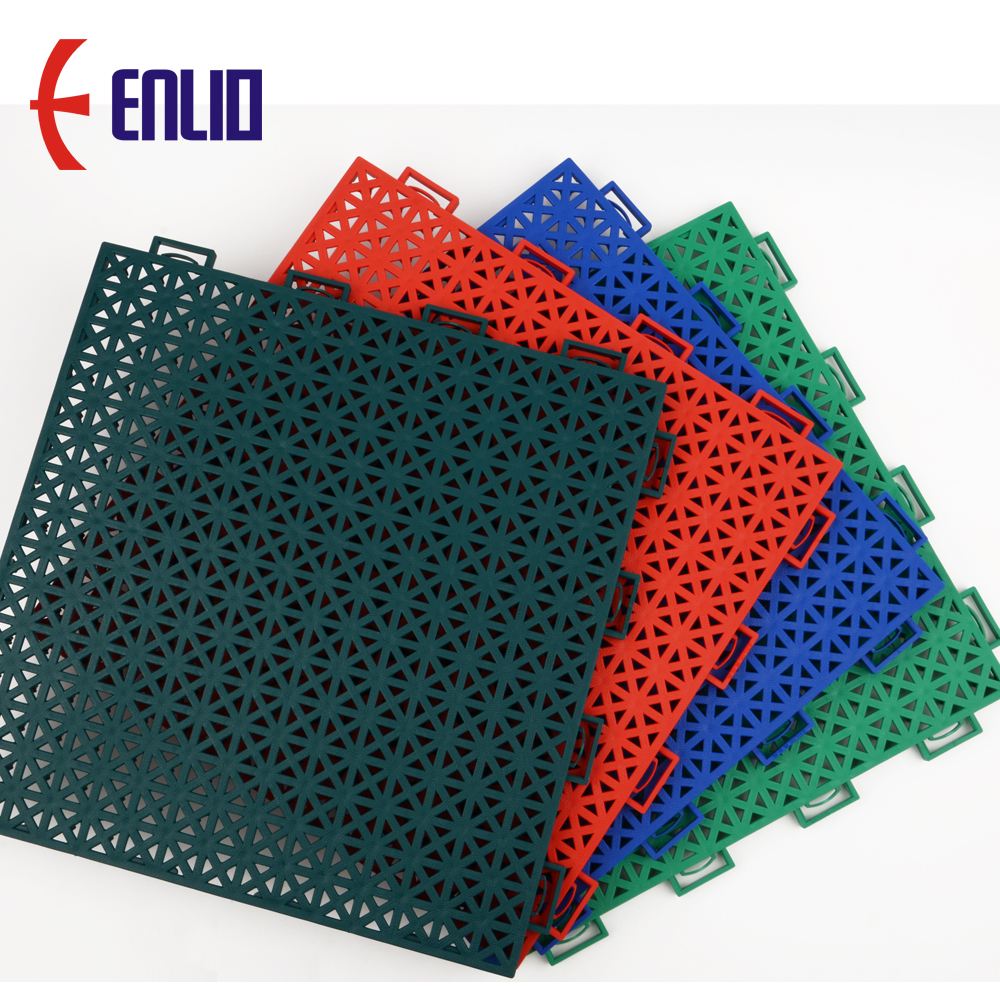 Supplied lots of international games including 2014-2015/2015-2016 CBA, 2016-2017 FIBA World Tour Beijing Qualifier of China etc.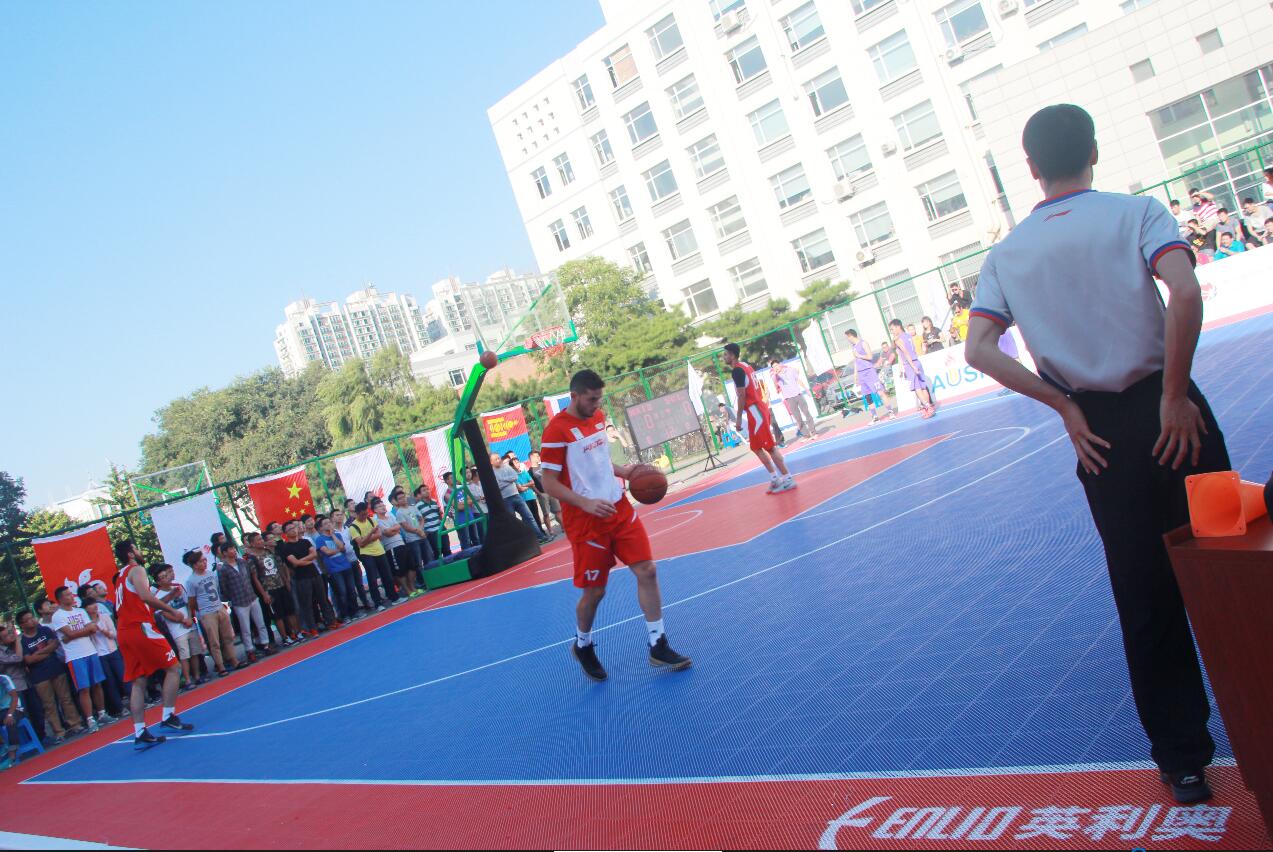 Some more information in case any questiones you may have:
1. Q: What`s your advantages?
A: Eco friendly raw material 100% raw material, all under EN standards, high trade assurance to ensure your benefit.
2. Q: Can you provide OEM service?
A:Yes, we could accept OEM orders for which the material, design, color and size. All will be made as your request with your logo on your sports flooring.
3. Q: Can you send a sample for my reference?
A: Sure, please send us the details information about the consignee and the consignee account number then we will send out the free charge samples.
4. Q:Besides the products mentioned above, what other products do you sell?
Our main products are whole series of indoor sports flooring and outdoor sports flooring.
5. Q:How can I get to your factory?
A:When you visit China, could call us then we will arrange the car to pick you
6. Q:How about your ordinary delivery period?
Usually we keep our regular products in adequate stock. Quick delivery is available for stock products.