Product Description
Bastketball Court Flooring with wood surface
Product introduction
This flooring is 7.0mm thick made up of the red upper slip & wear resistant layer of 1.5mm. The underside of the buffer layer has a suction cup design to help prevent the floor from moving once laid. Each strip (or roll) is 1.8m wide. and 15 metres long.This type of flooring has been used at the
2014-2015/2015-2016 China Basketball Association.
We are a professional manufacturer of Sports Floorings in China. Our products are divided into PVC Sports Floorings, PP Interlocking Floorings, Kids Floorings, Gym Room Floorings, Rubber Floorings and Wet Area Mats.
Product prix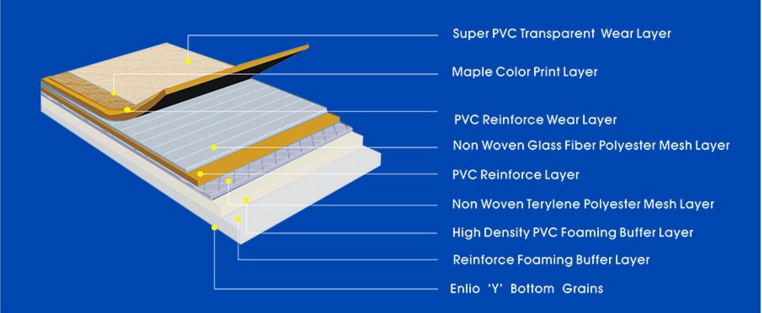 Pattern: Marpe wood Width:1.8m Length:Unlimited Color: Maple/bule
wear layer:1.5mm service life: Above 10 years
The application occasions:
1.This model is applied to badminton;gymnasium;dancing room and others
2.Our other pvc flooring are applicable for all kinds of sports court; universities and colleages;elementary and
junior school;kindergarten;gym;dancing room;shoping center;hotel ; relaxation room of enterprises and multifunction rooms.
Advantage
Mobile installation, easy cleaning and comfortable feeling.

pvc floor is 100% pure pvc material instead of recycled materials

Credible quality for our products have been attended many sports events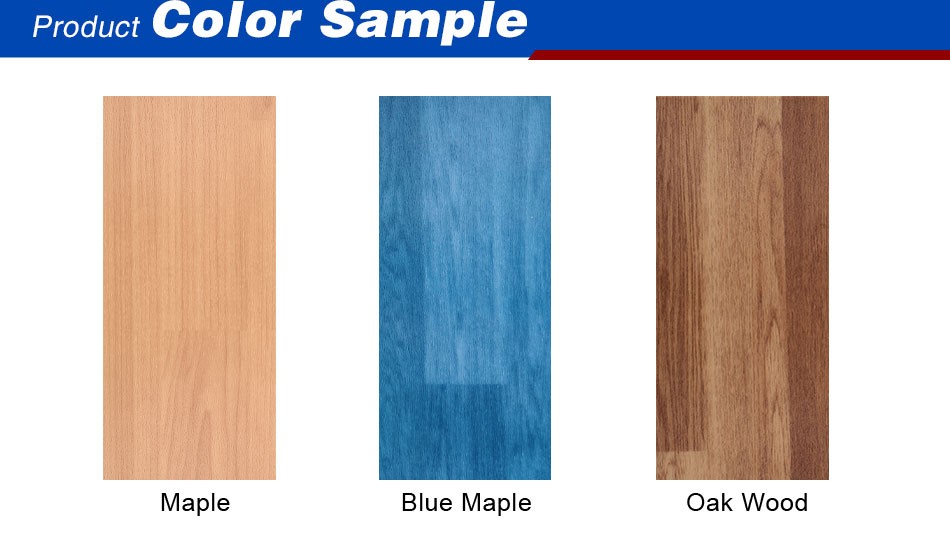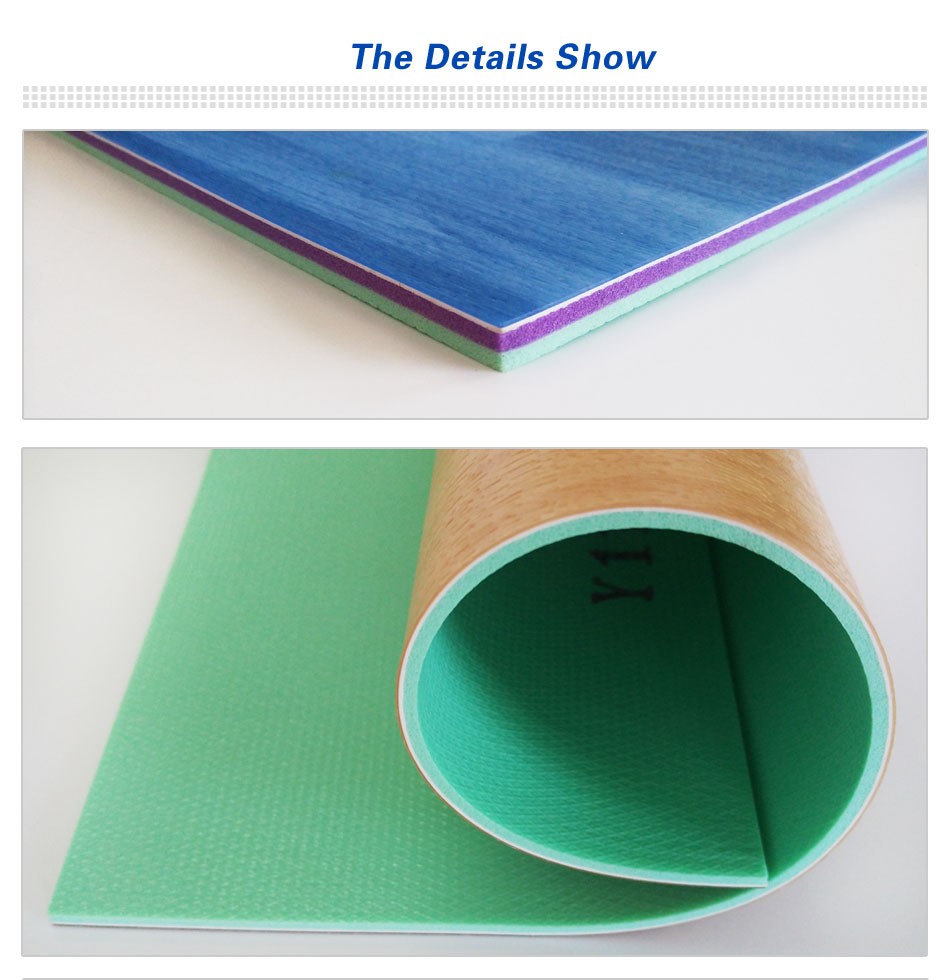 Classical Projects