Product Description
Comfortable Dance Flooring:
The flooring for dancing room is our fashion temperament in the new product of PVC floor, according to the proprietary features of dance, using 100% pure PVC high quality material, the ultimate process, super wear resistance, shock absorption sucking sound intensity noise, make the product has a light without sliding and without acerbity, soft hard moderate comfortable features! The color is divided into four colors: dark grey, light grey, dark blue and light blue, with a thickness of 4.2mm, 5.6mm, fashionable and generous, and the combination of color and style is customized for customers! PVC dance floor can be used in gym and muti-purpose dance room.
Company profile:
Enlio sports floor company is situated in City of Shijiazhuang, Hebei Province, integrated with research & development, produce
sales, installation and after-sales service since 2007. Enlio possesses of biggest logistics warehouse management, and has topmost
sales on PVC sports flooring and modular court tiles in China. And specialized in sports surfaces including PVC sports flooring, modular
court tiles, wet area mats, kids flooring, dancing flooring, multi-use commercial flooring, covers more than 100 type.
The Details of Indoor PVC Flooring Dance floor: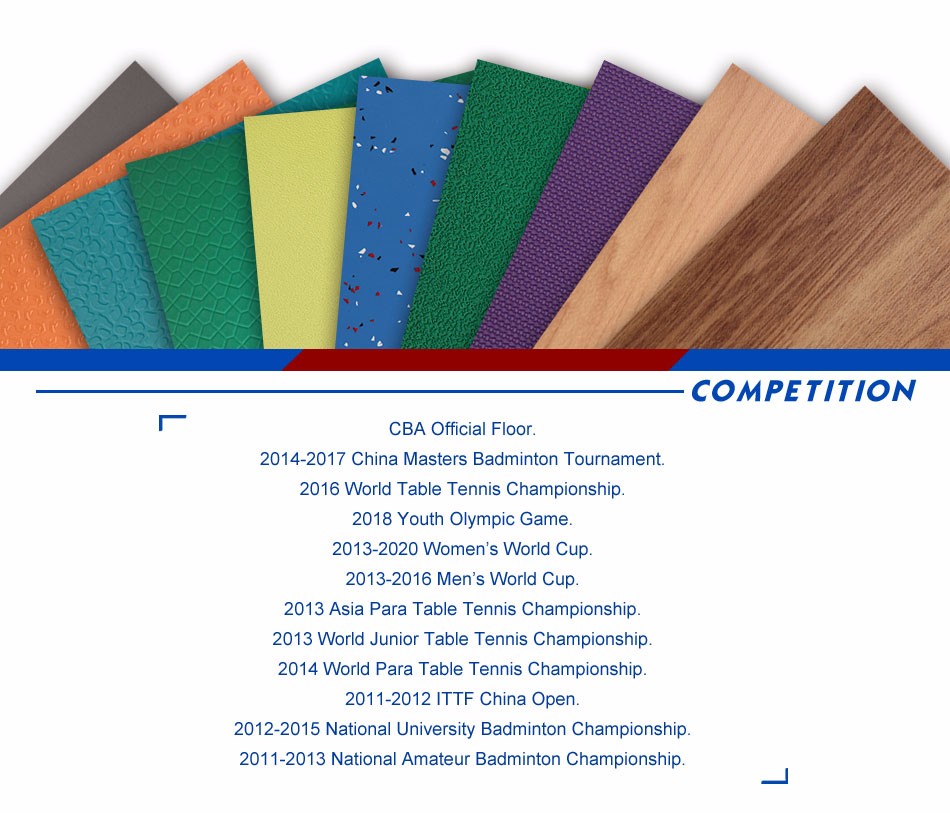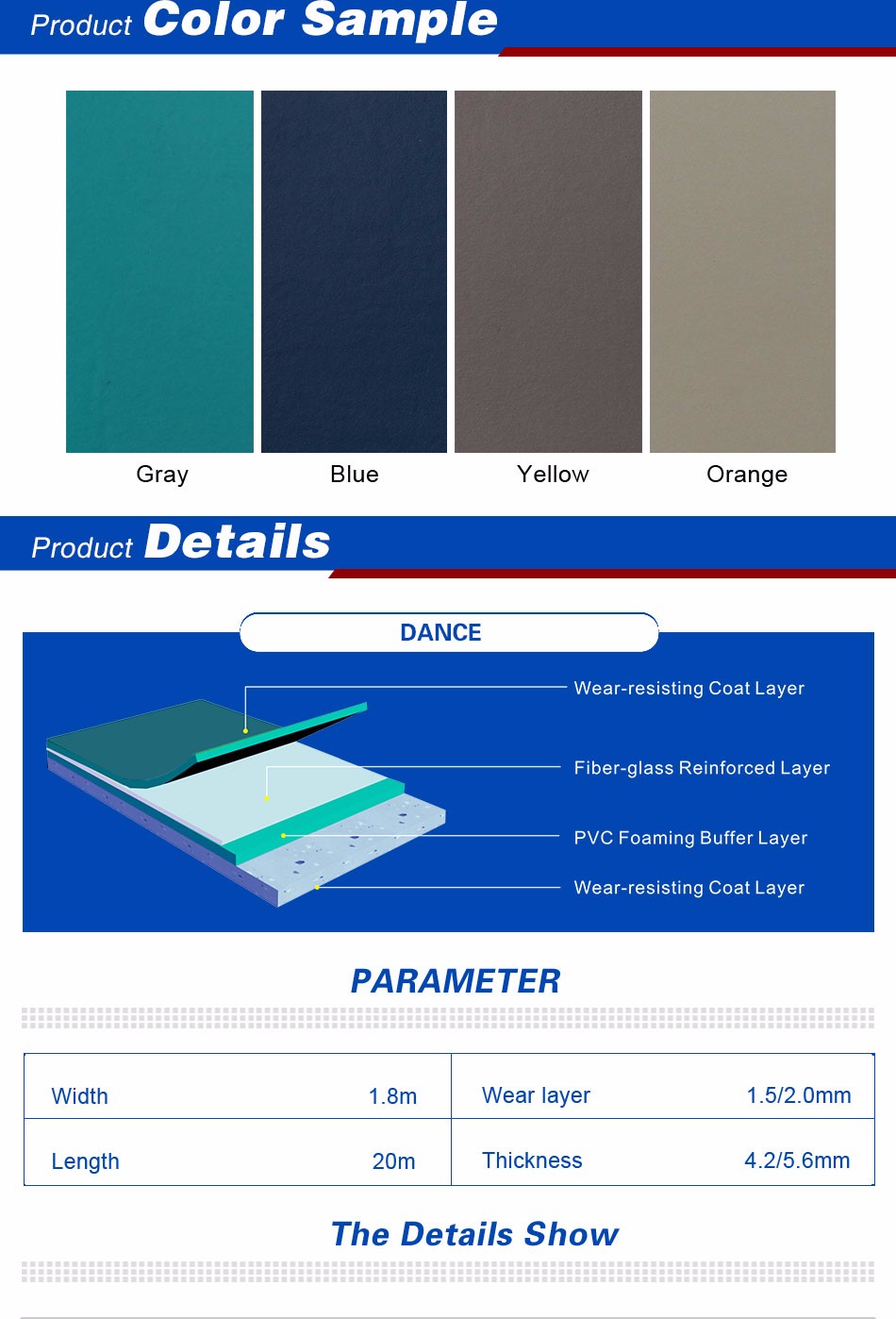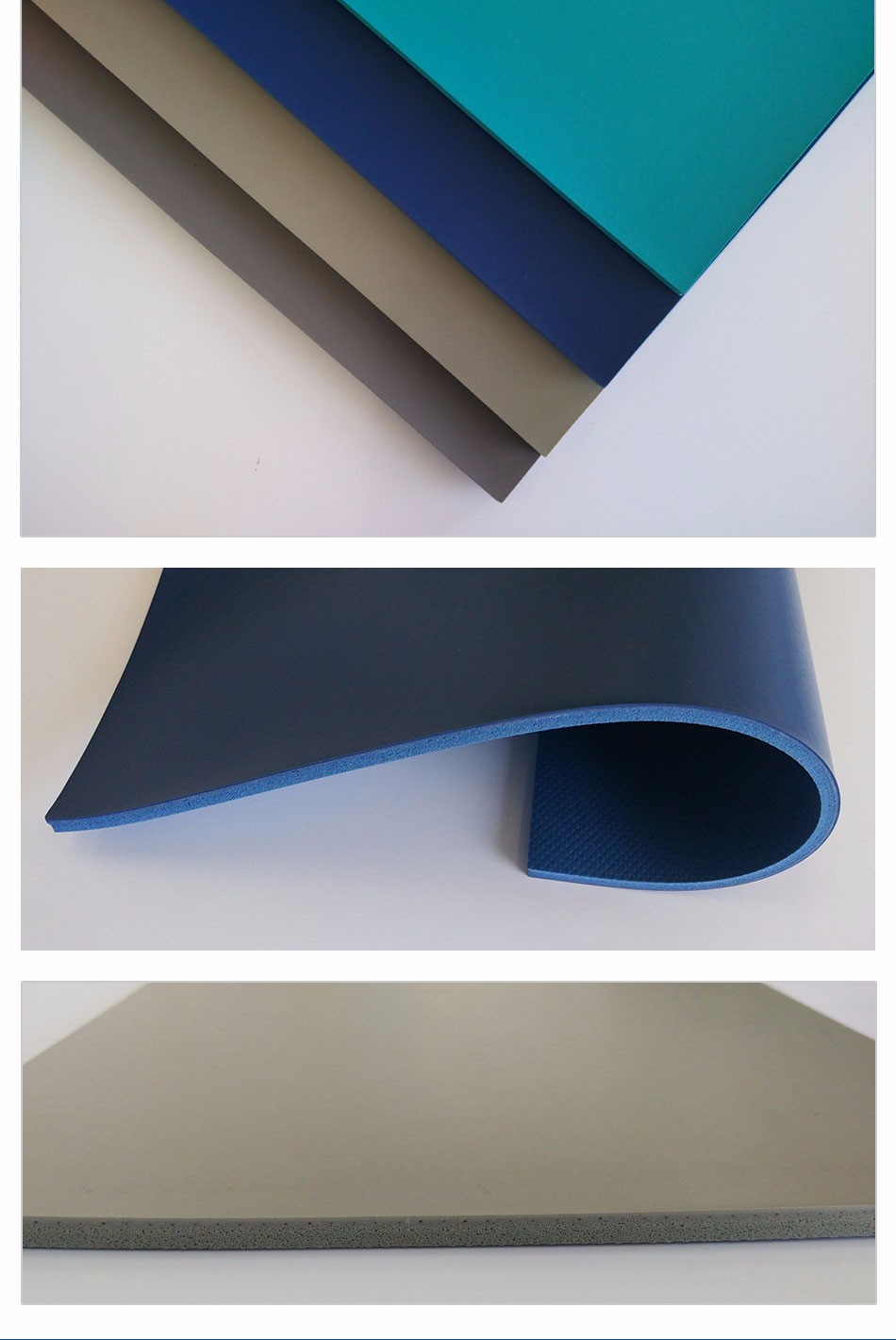 Dace floor case: