Product Description
Enlio Badminton Court Mat
Product Structure:
1.PVC wear-resisting coat:Super Endurance and Wearing Strength
2. Fiber-glass reinforced layer:Make the Flooring Non-shrinkable and Long Service Life
3. PVC wear-resisting coat:Super Endurance and Wearing Strength
4. PVC Foaming Buffer Layer: Good Performance in Rebounding and Shock Absorbing.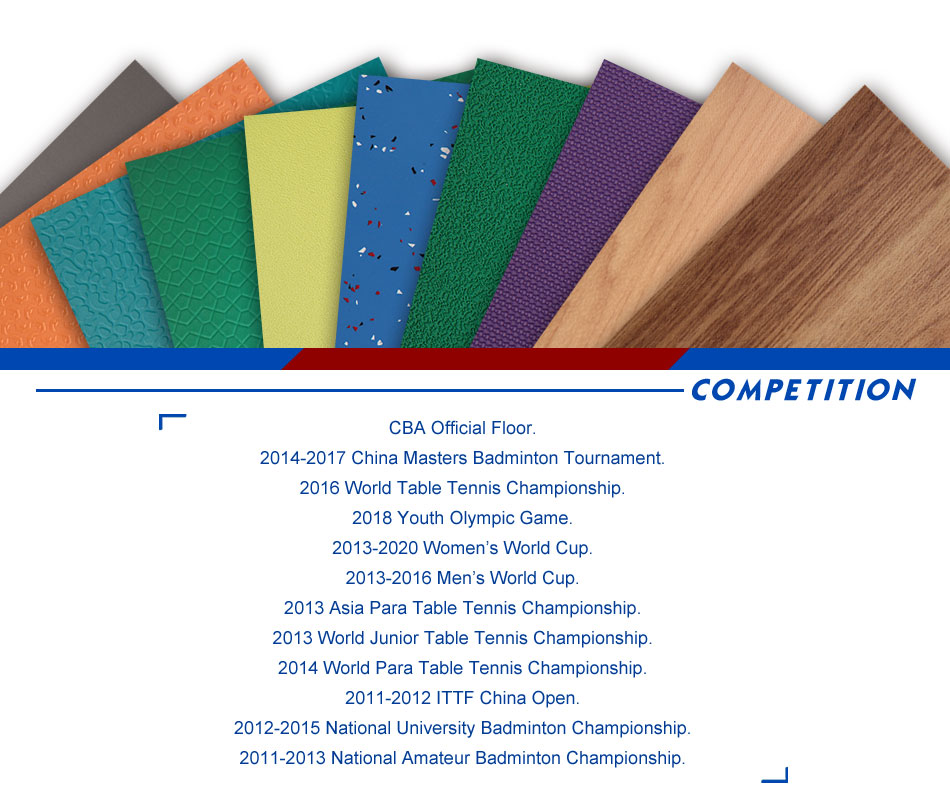 Parameter:
Surface patterns: Leather
Color: Green
Width of single Roll:1.8m
Length of single Roll:15m
Total thickness:5.2mm
Thickness of wear-resisting layer:1.5mm
Total length&width of court borderline:13.4m*6.1m
Total length&width of floor: 15m*7.1m
Total areas of badminton court :106.5 m2
Warranty period: 6years
Advantage:
Professional build for badminton competition dedicated to quality products Badminton tailored sand surface texture, wear, slip resistance is outstanding Wear-resistant Structure stable, comfortable and more secure Certified by the BWF EN14904 standard.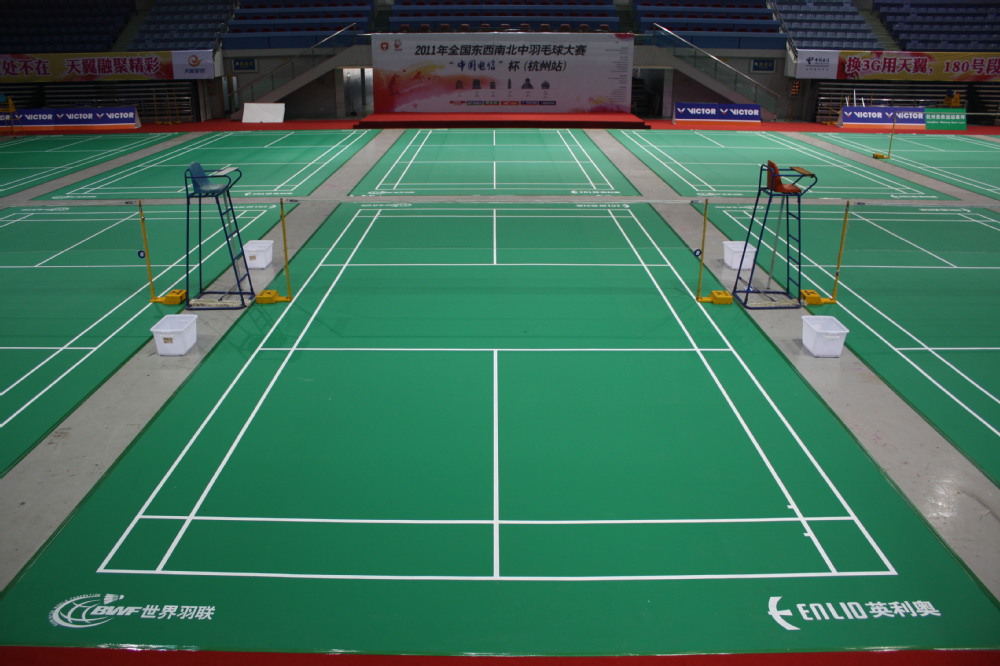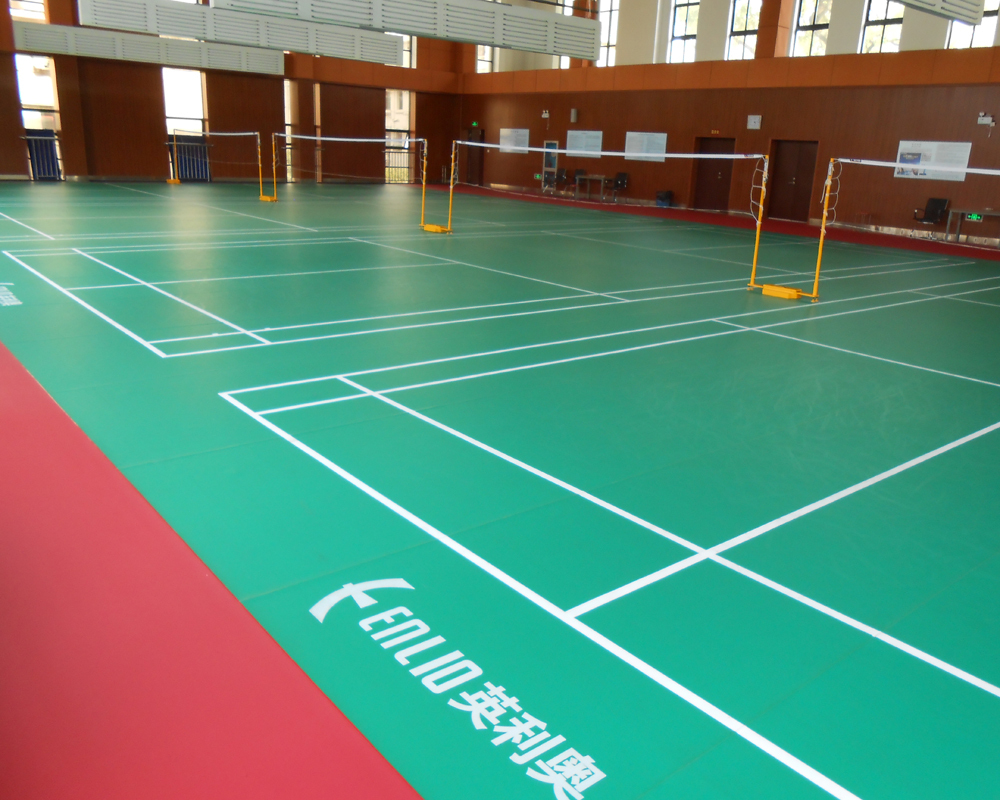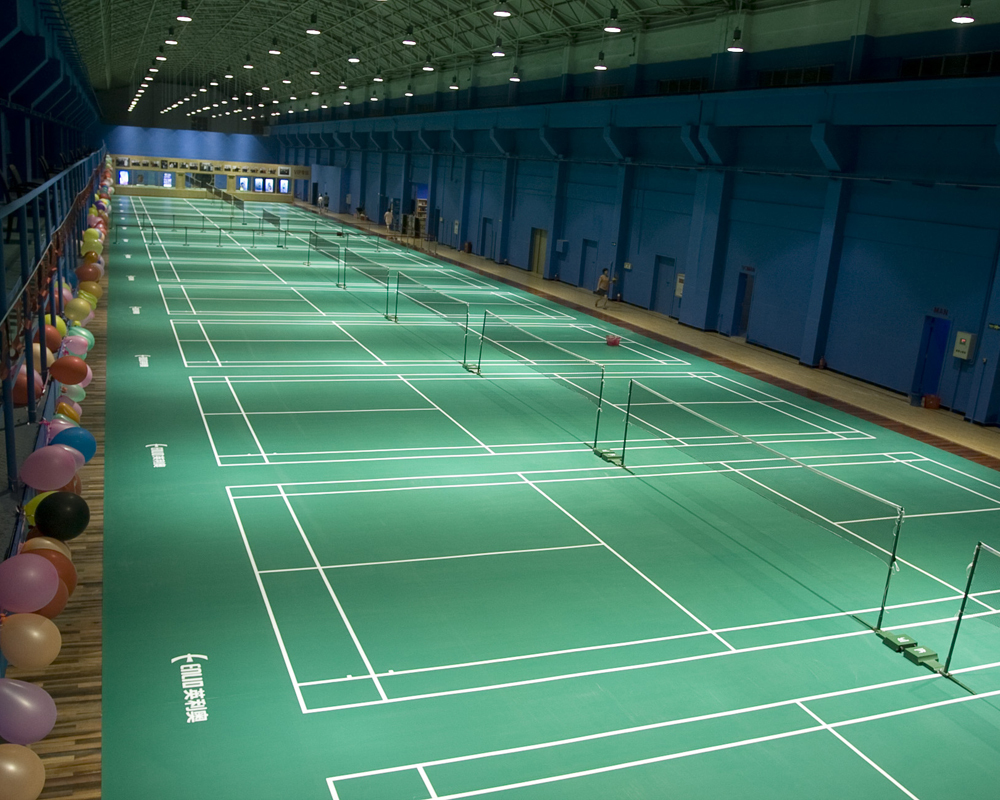 Company Information
Shijiazhuang Enlio Sports Goods Co.,LTD is a professional manufacture and top sales of sports Flooring in China. Our products are divided into PVC Flooring, Pp Interlocking Court Tiles, Kids Flooring, Dance Flooring, Gym Room Flooring, Wet Area Mats and Multi- Purpose Flooring, covers more than 100 types, applicable to Badminton court, Table Tennis court, Basketball court, Tennis court, Volleyball court,Gym, Dance room, Kindergarten, Swimming pool, hotels, etc.
BWF certificate