Product Description
Enlio Outdoor Basketball Court Tiles with FIBA
>1.Durable:Suspended structure,interlocking floor.
>2.Environmental Protection: 100% recyclable material and smelless.
>3.Long Service Life:8 years.
>4.Installation: Easy to install, no need adhesive.
>5.Safety: Reduce the sprain and strain in sports.
>6.Maintenance: Free maintenance.
>7.All Weather: No special weather be required.
>8.Tepreture: -40℃-80℃.
>9.Certificate: CE> SGS.
>10.Multi-purpose and colorful appearance.
Company Introduction:
Enlio is a professional manufacturer of Sports Flooring in China. Our products are divided into PVC Flooring, PP Court Tiles, Kids Playground Flooring, Dance Flooring, Gym Room Flooring, Wet Area Mats and Multi- Purpose Flooring, covers more than 100 types, applicable to Badminton court, Table Tennis court, Basketball court, Tennis court, Volleyball court, Gym room, Dance room, Kindergarten, Swimming pool, hotels, ect.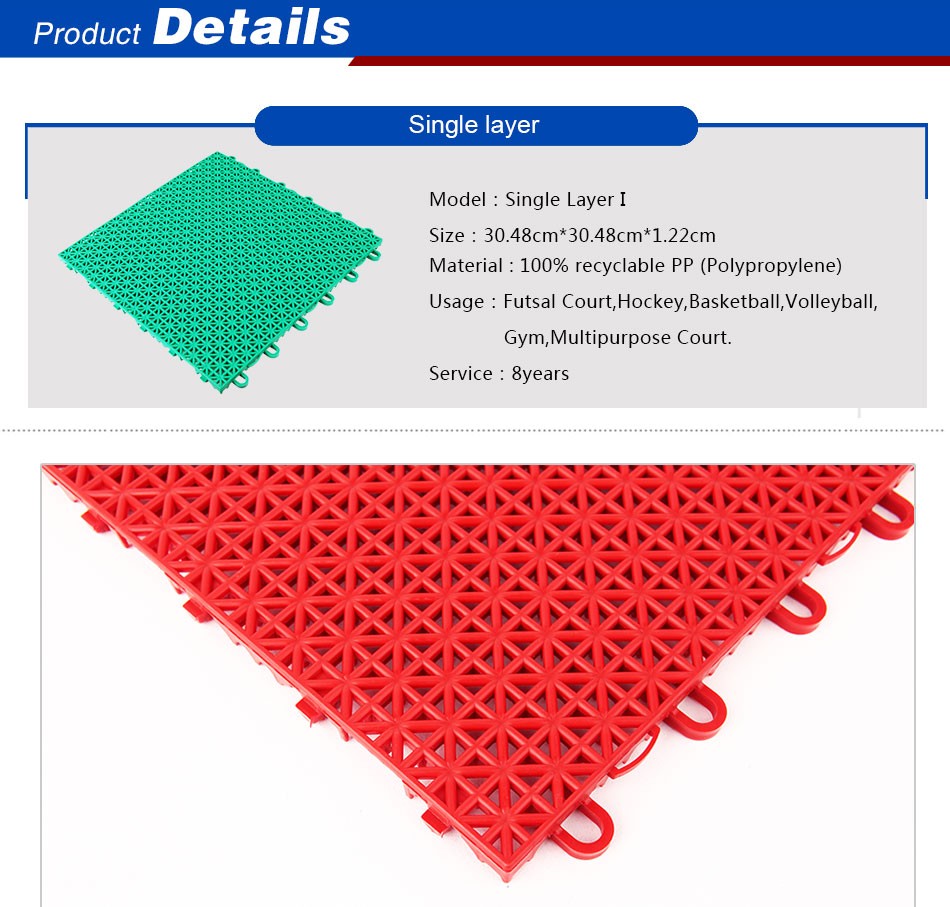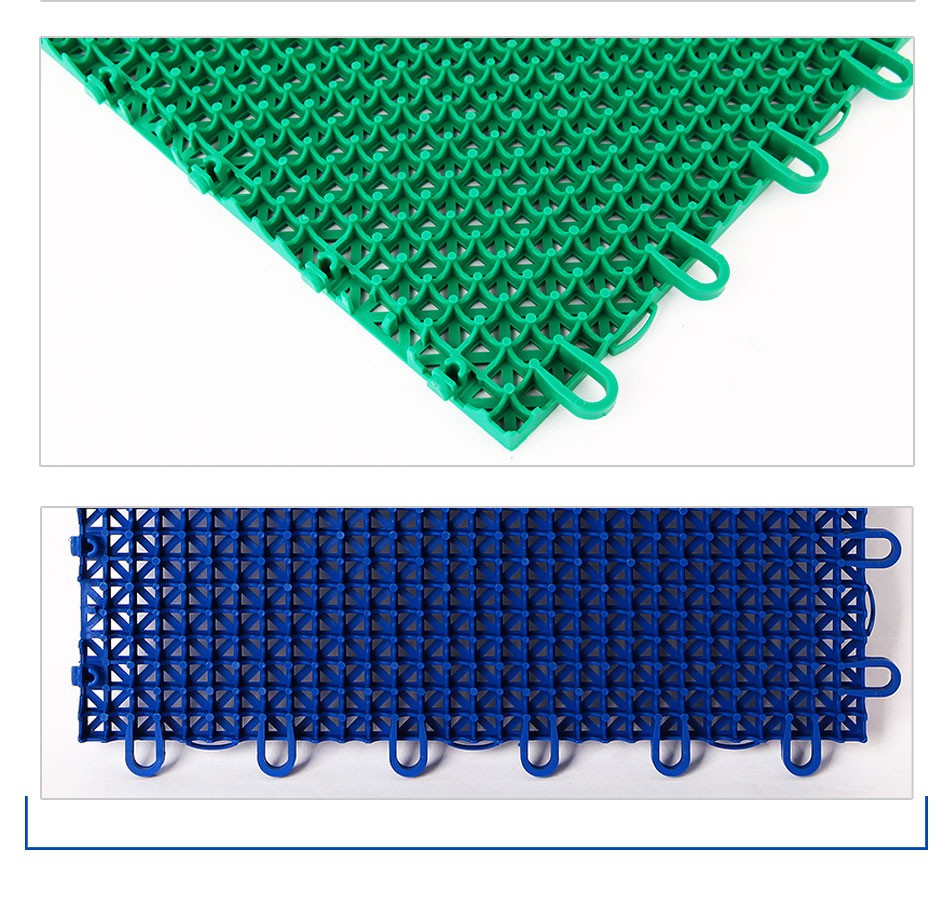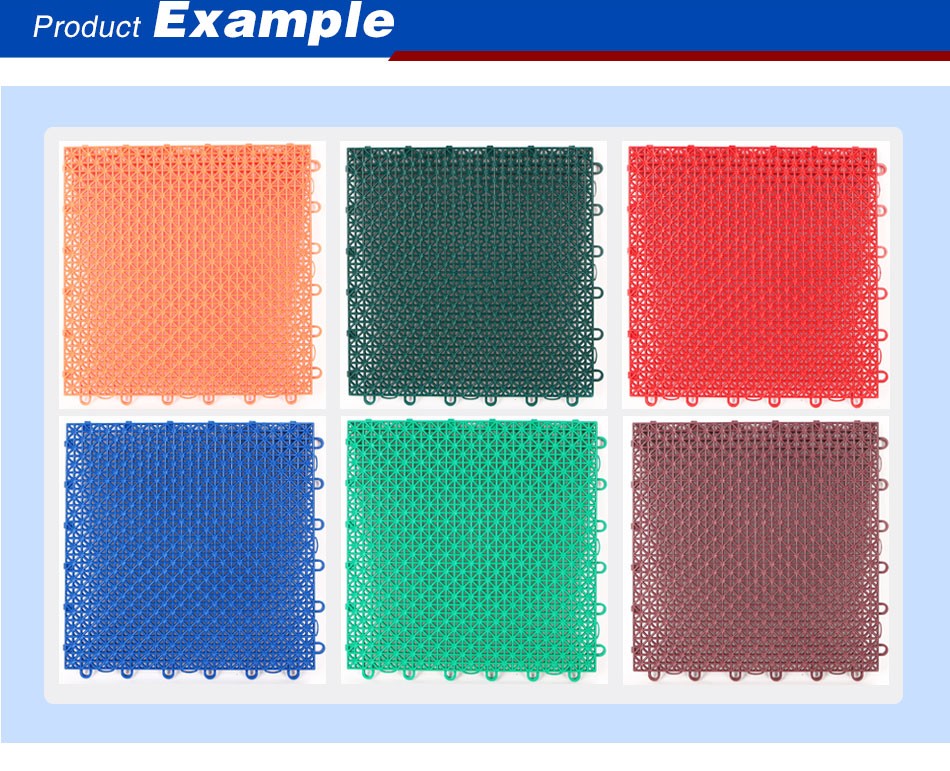 Case Projects