Product Description
Enlio Outdoor PVC flooring
Company Introduction:
Enlio is a professional manufacturer of Sports Floorings in China. Our products are divided into PVC Sports Floorings, PP Interlocking Floorings, Kindergarten Floorings, Dance/Gym Floorings, Wet area flooring and multi-use commercial flooring, covers more than 100 types, applicable to Badminton court, Table Tennis court, Basketball court, Tennis court, Volleyball court,Gym, Dance room, Kindergarten, Swimming pool, hotels, ect.
BWF, ITF, ITTF, ISO 9001, ISO14001, CE,SGS, etc.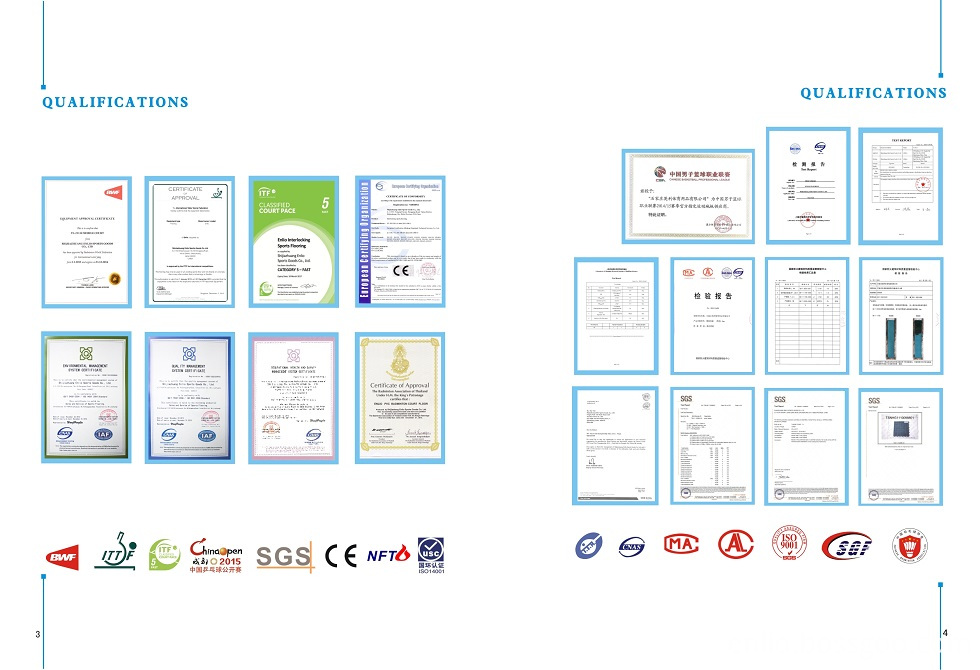 Professional PVC flooring for outdoor sports
Widely used for outdoor basketball court,badminton court,tennis court,volleyball court,table tennis court,hockey court,football court etc.
Outdoor kindergarten,school,hospital etc.
Installation by tape , welding wires or glue.