Product Description
Enlio Sports flooring-professional basketball court tiles
Enlio Interlocking Court Tiles surfaces have been engineered to accommodate both indoor and outdoor sports, as well as to perform under both youth and professional play conditions. The outdoor multi-courts are able to handle a wide variety of sports, and their array of design, colour and layout choices assists clients to match and/or blend in with their indoor and outdoor design themes. The PP Court Tiles, also called Interlocking Flooring provide traction and patent shock-absorbing qualities for basketball, volleyball, futsal and other activities – they are durable and require little maintenance. Quick to install, ENLIO basketball flooring and court tiles will not fade crack or peel, eliminating the need for re-coating.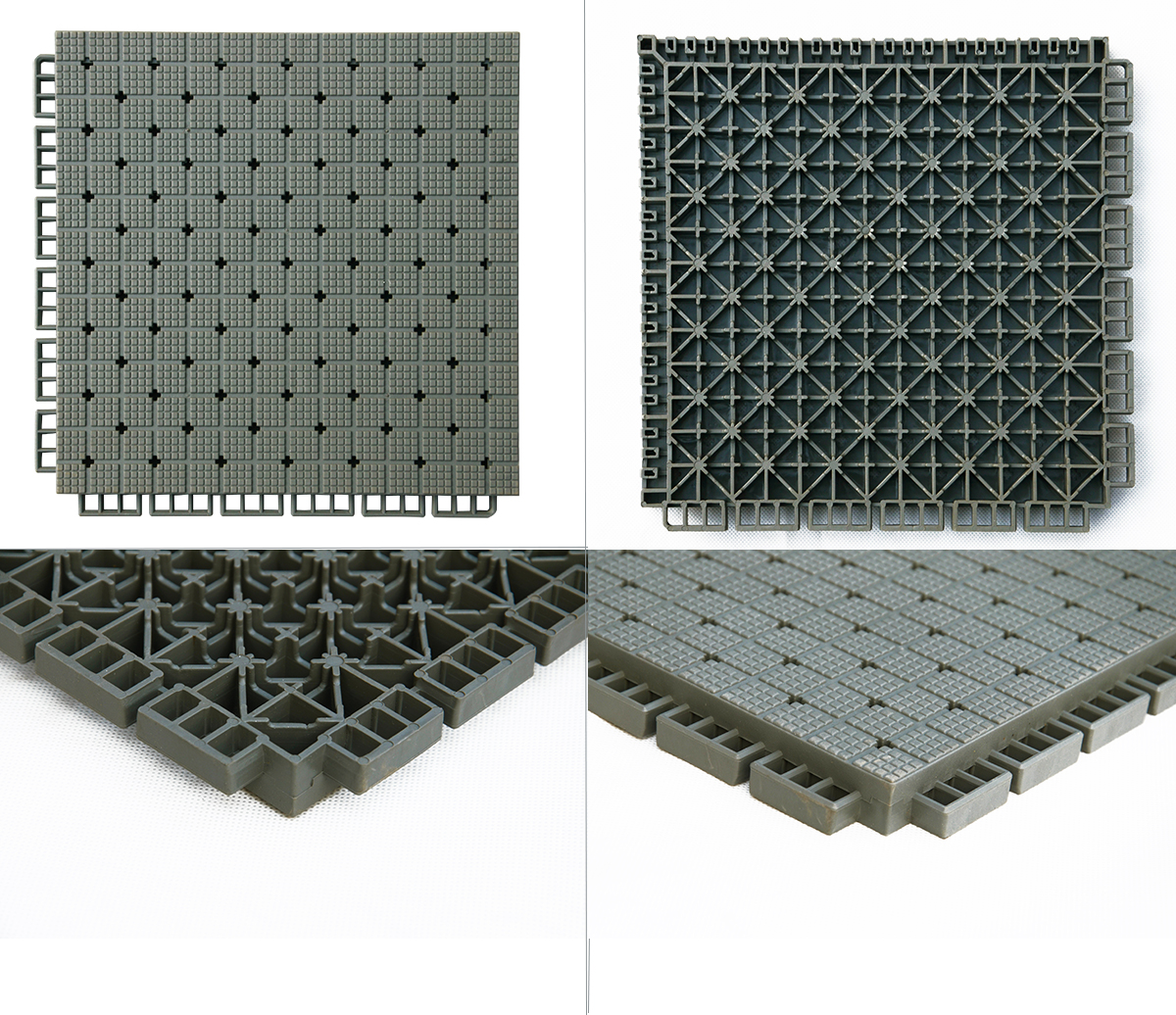 Company Strength
>With the largest production base and warehouse for Court Tiles in the world, TOP annual sales for Sports Flooring.
> 100% PP(Polyproplene) material, food standard, make sure a more stable quality.
>Imported dye stuff from Germany Basf. Superior color fastness and anti-weather performance.
The interlocking tile will be no obviously color change within 5 years.
> Totally self-production from the particle, control quality from the very begining of the production.
>Special injection molding process, no color shading, even shrinkage and flat surface. Anti-aging.
>The unique flexable locking system, effectitily control the thermal expansion and contraction.
TESTIMONIAL