Product Description
Enlio Sports Goods Co., Ltd produces badminton flooring mat with BWF, badminton floor mat, pvc badminton flooring, badminton flooring with bwf.
Enlio Sports Comany has two series products, Alite & Enli. Alite is mainly for recreation and training, and Enlio is mainly for match.
Enlio is a professional manufacturer for PVC Multi Purpose Floor, PVC Handball Flooring, Handball Flooring, Indoor Handball Flooring, Handball Court Flooring.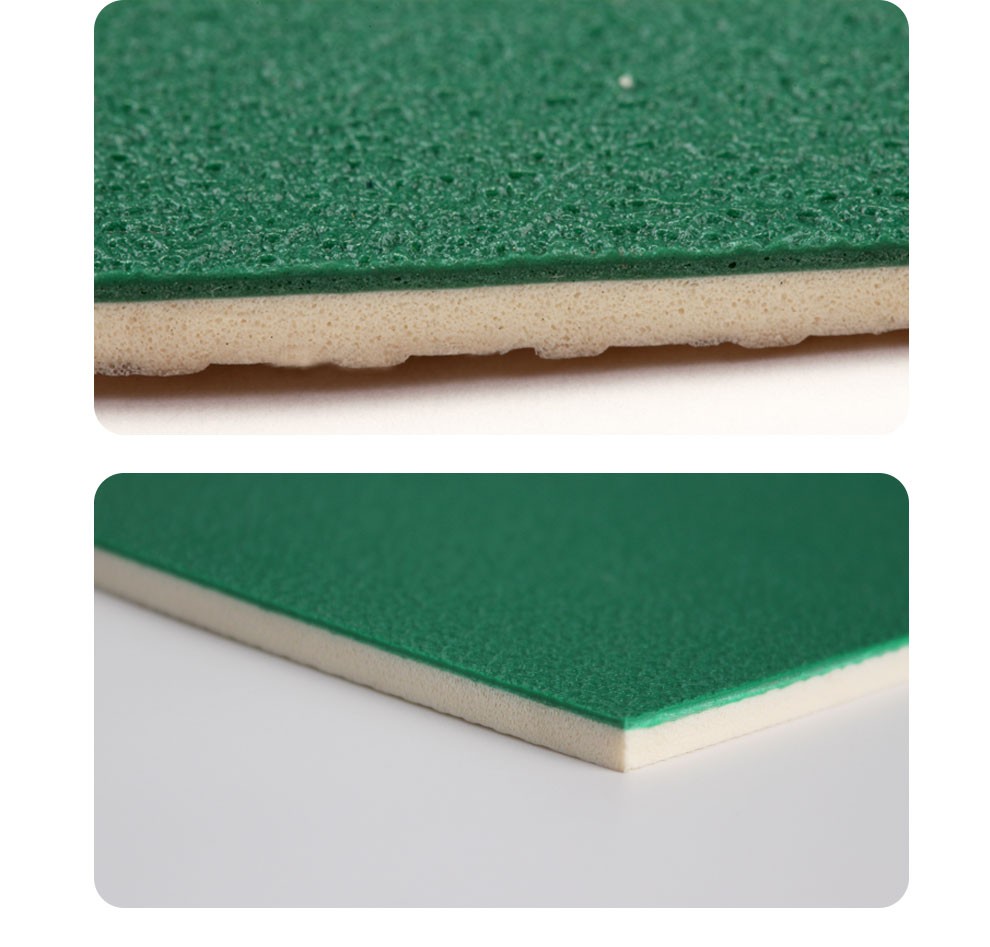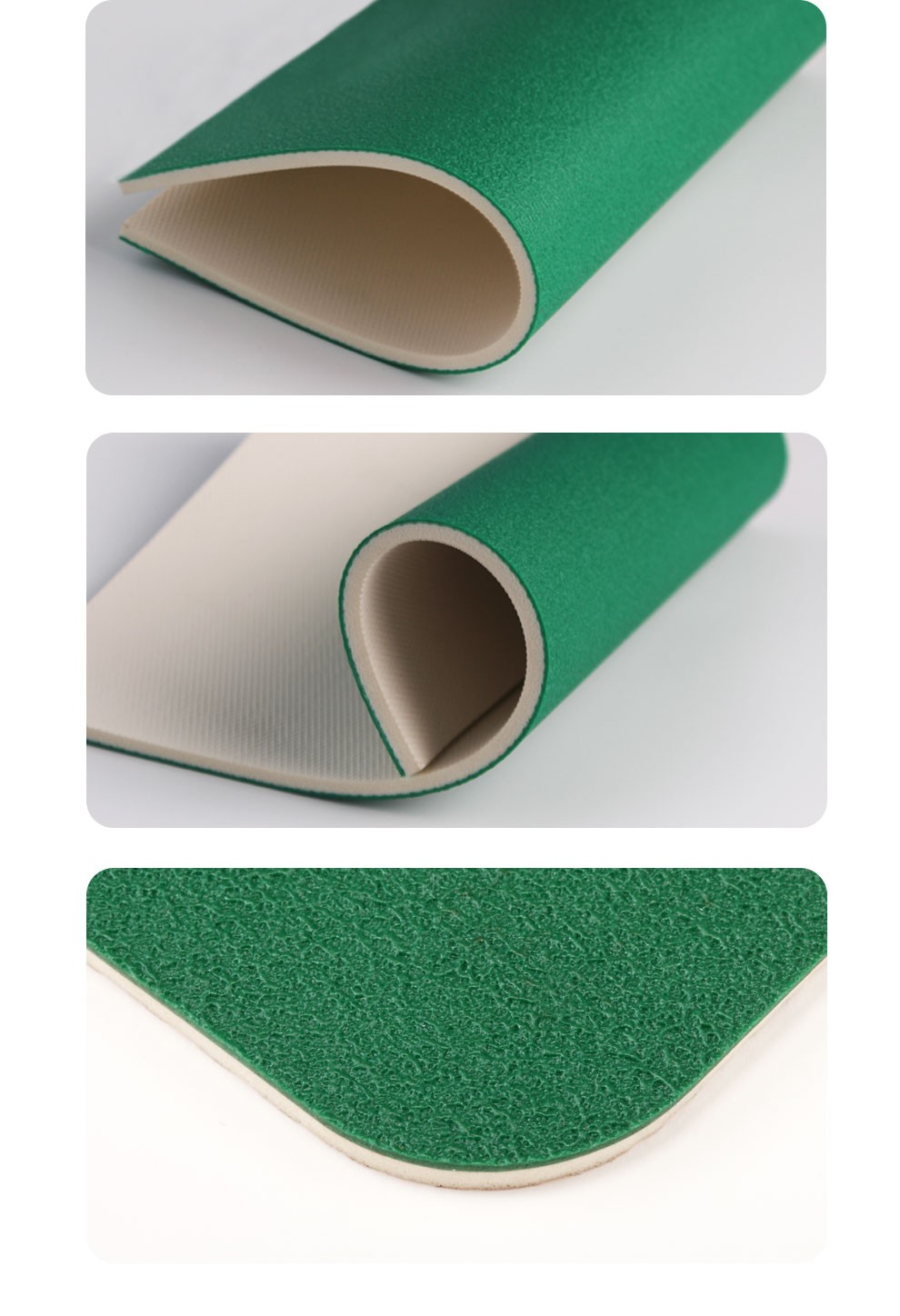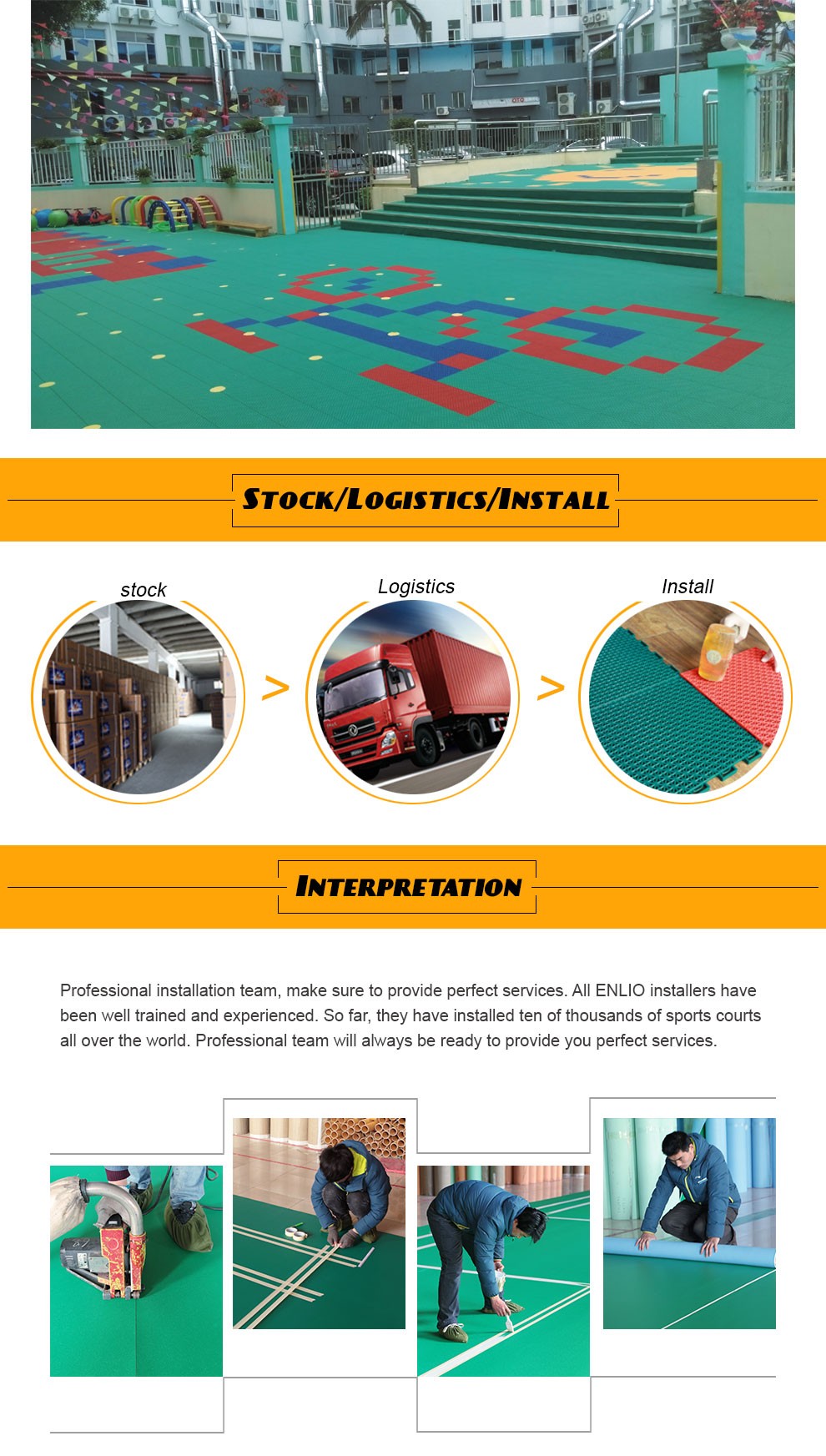 Surface patterns: Crystal Sand
Color: Green
Width/Roll:1.8m
Length/Roll:15m
Total thickness:5.2mm
Thickness of wear-resisting layer:1.5mm
Total length&width of court borderline:13.4m*6.1m
Total length&width of floor: 15m*7.1m
Total areas of badminton court :106.5 m2
Warranty period: 6years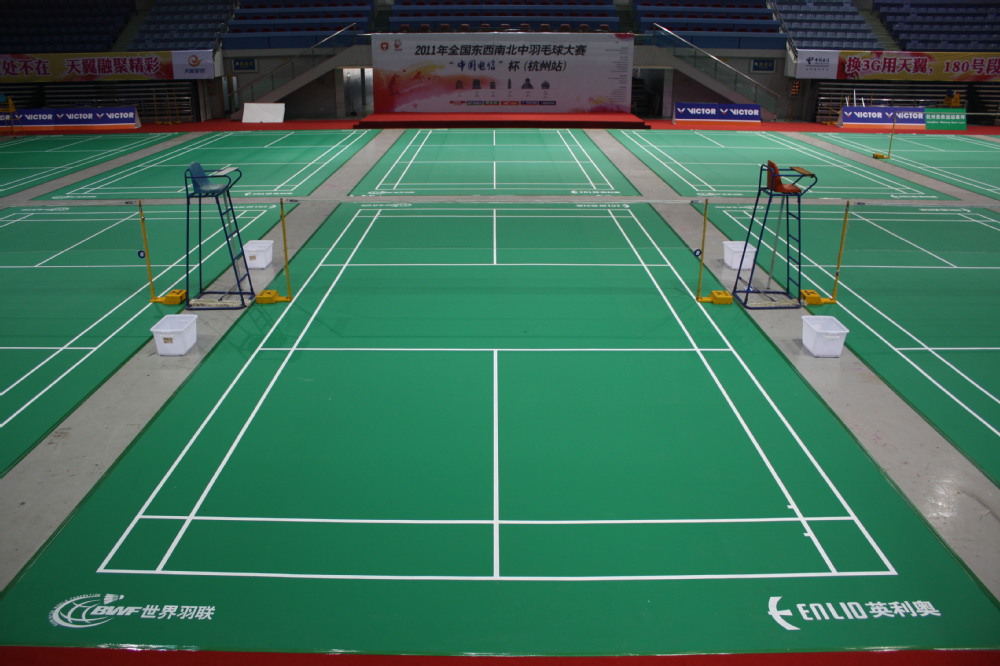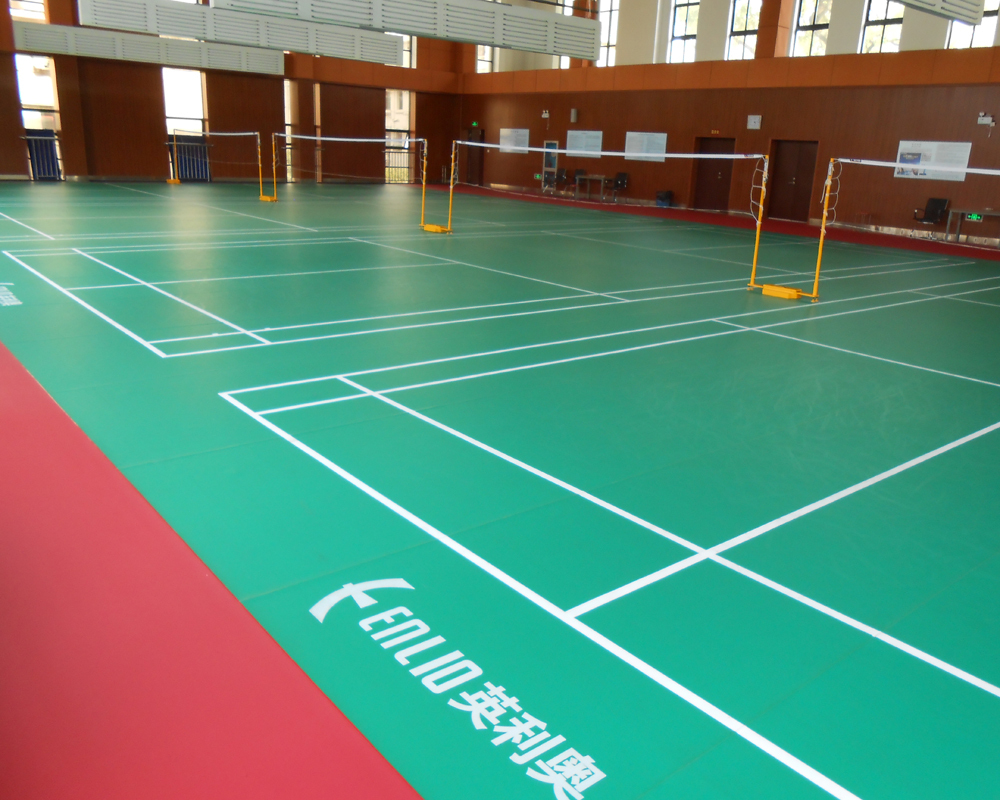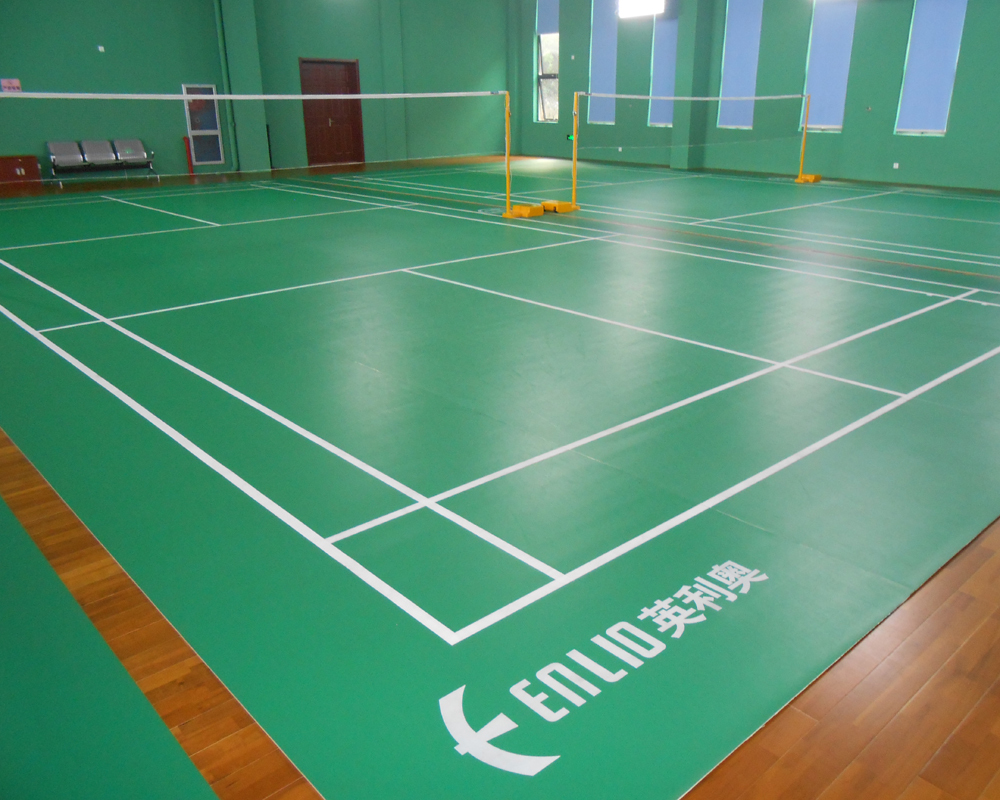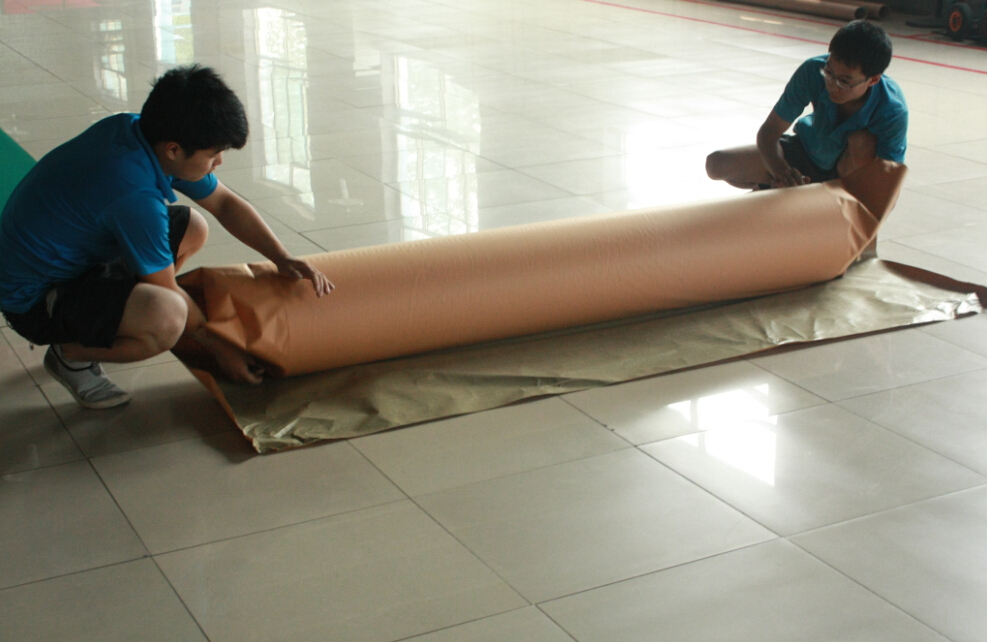 BWF certificate
Factory Workshop & Warehouse