Product Description
Enlio is the leading preferred indoor PVC Sports Flooring and outdoor PP Court Tiles solution for over 11 years. Pertains to athletic facilities. Leading sport events organizers and national governing bodies put their faith in Enlio as its offers the highest levels of performance, Technology and innovation knowledge bring optimal comfort and safety. Suited to all levels and all sports for all users Wide range and trendy colors, be the architect of your sports floor.
Featured custom designed PVC sports flooring and interlock sports court tiles also be available for your highest level sport events. Working with us, jointly efforts for our mutual benefits.
Vinyl volleyball court floor
Model No. Y-47170 Y-10770

Pattern Lucky Stone

Width 1.8m

Length Unlimited

Color Sea Blue Pink

Wear Layer 1.8-2.0mm

Thickness 7.0mm 7.0 mm
Product Features:
1 PVC wear layer
2 Glass Fiber+ Mesh layer strengthening
3 Foaming buffer layer
4 Enlio special adsorption the background
5 Service Life 10 Years 10 Years
Surface Pattern

PP Court Tiles Sports Flooring Badminton Court Mat, Table Tennis Sports Flooring, Basketball Sports Flooring,
Volleyball Sports Flooring, Tennis Sports Flooring, Indoor Futsal Flooring, Gym Room Flooring Kids Room Flooring,
Dance Flooring, Handball Flooring, Multi- Purpose Flooring.
Court Tiles (PP Interlocking Flooring)
Outside Basketball Court, Outside Tennis Court, Outside Multi-Use, Wet Area Mats,

Futsal Court, PVC Sports Flooring.
LIST OF RECOMMENDED SPORTS
+ Volleyball
+ Futsal
+ Handball
+ Hockey
+ Gymnastics
+ Fitness
+ Body building
+ Multisports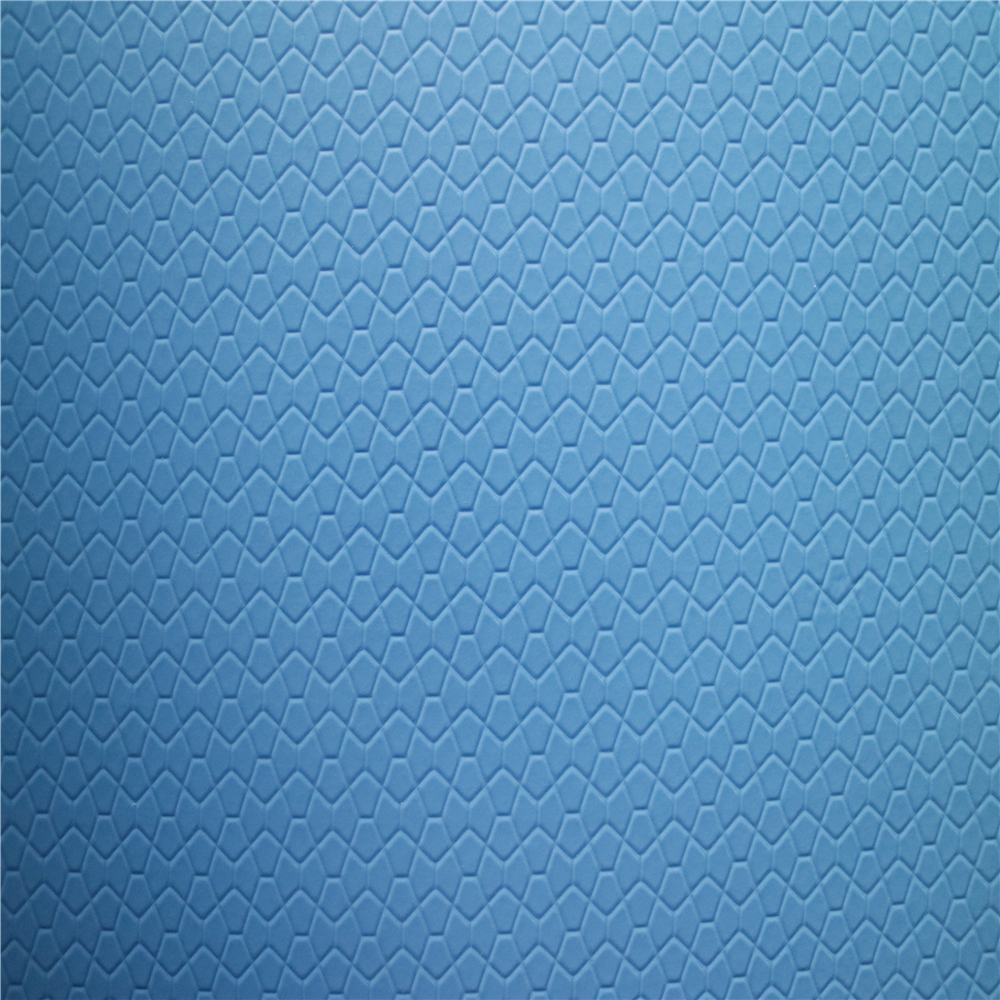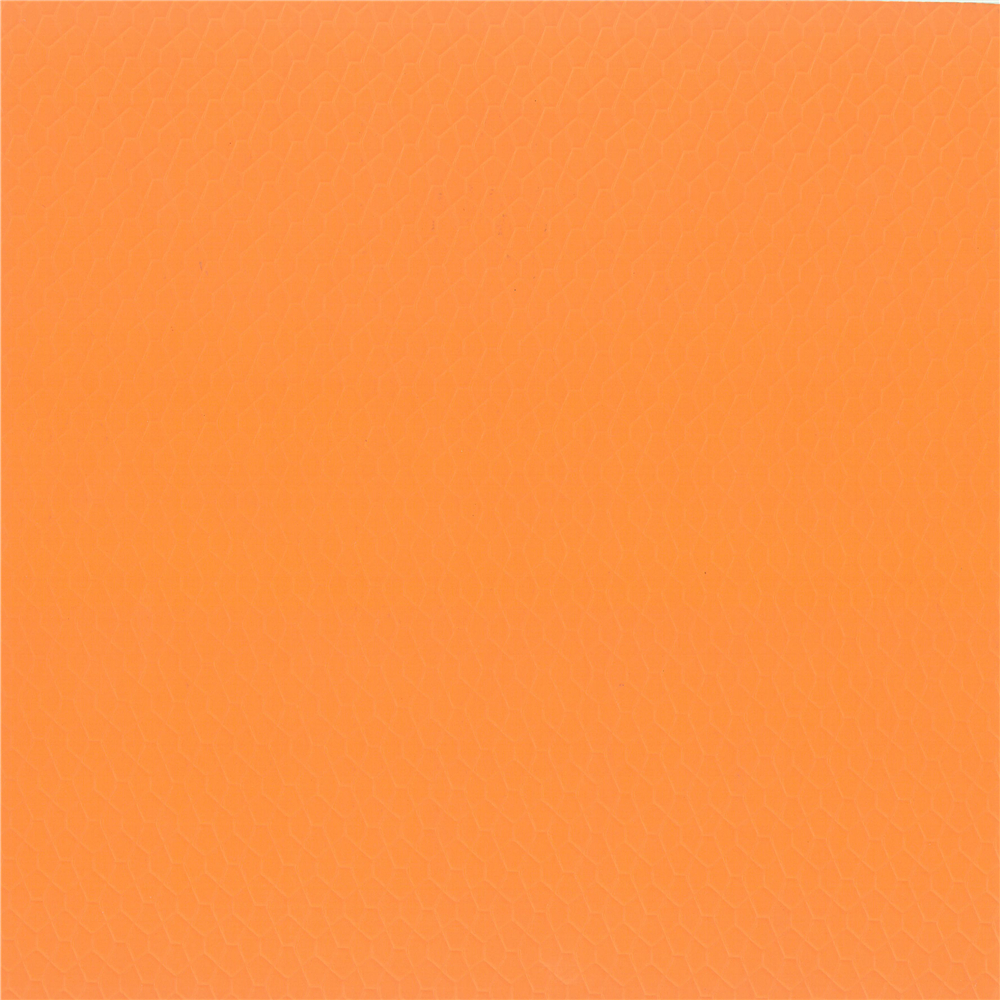 Volleyball Case Projects We've Made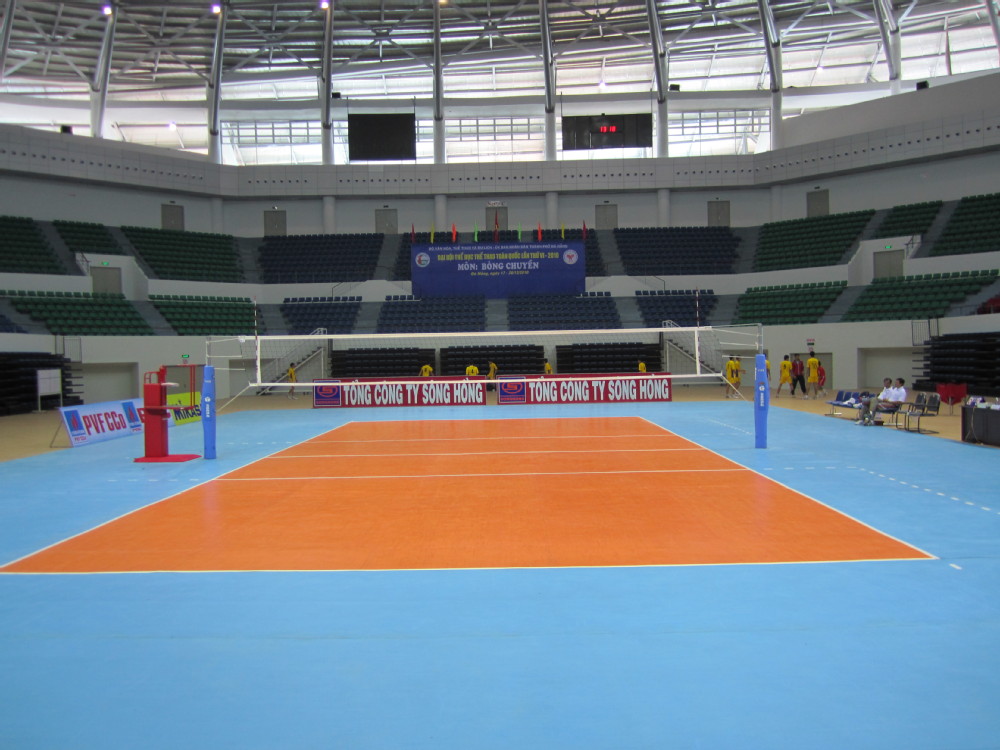 Sports Exhibition