Product Description
FUTSAL INTERLOCKING COURT TILES FLOORING
ABOUT COMPANY
Enlio Sports Flooring, Co. Ltd is located in City of Shijiazhuang, Hebei Province, China. Enlio integrated with research and development, produce, sales, installation and after sales service since 2007. Enlio has topmost sales on PVC sports flooring and modular court tiles in China.
Enlio sports flooring has been approved by BWF, ITTF, ITF, CE and SGS, ISO9001, ISO14001,OHSAS18001, etc. Enlio covers more than 100 types, applicable to Badminton court, Table Tennis court, Basketball court, Tennis Court, Volleyball Court, Gymnasium, Kids Room, Dance Room, Kindergarten, Swimming Pool Surrounds, School, Hotel, etc.
ENLIO FACTORY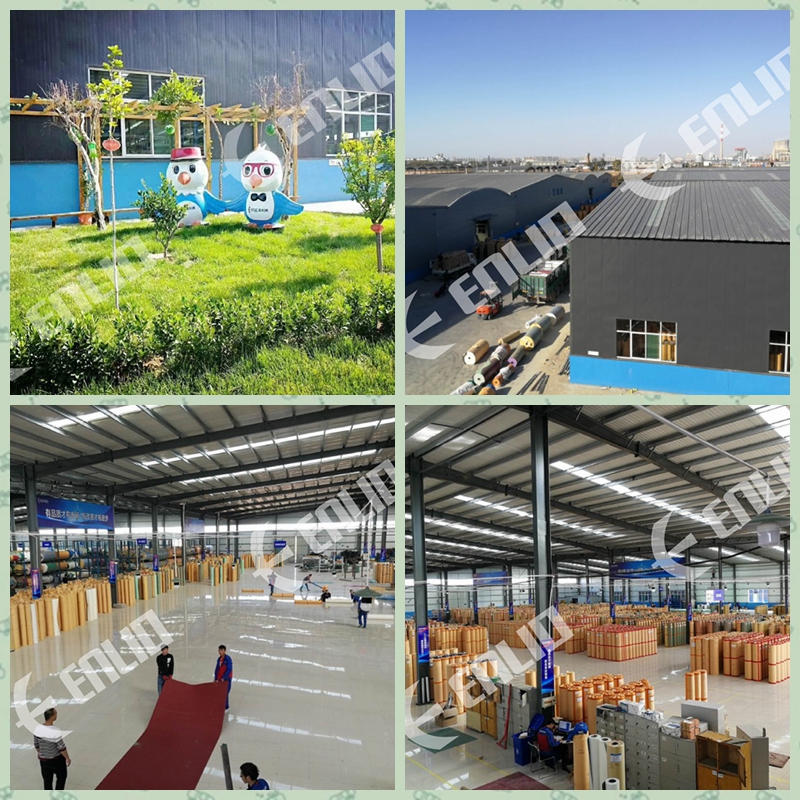 ABOUT PRODUCT
ENLIO MODULAR COURT TILES FLAT SURFACE
This product is design for All weather condition, with high quality material and environmental protection. Widely use for indoor/outdoor sports courts, Anti move, Anti theft, low maintenance, cost effective. Enlio was chosen as the official flat tiles for AFC Futsal Club Championship China.

FEATURES
1. Eco Maintenance
Developed for easy and cost effective maintenance, ensure color fade less within five years, no deformation, excellent anti aging performance within eight years.
2. Technical System
Various choices for specification and colors, customized available. Can be directly paved in the cement or asphalt based surface. Just connected by unique designed locking system, easily DIY.
3. Functional Performance
Superior shock absorption and complete safety during play. Support structure designed based proven multi function suspension. quick drying surface offer all weather work system.

PARAMETERS
Size : 25cm X 25cm X 1.22cm
Color : Red/Grass Green/Dark Green/Orange/Yellow/Purple/White/Sea Blue/Deep Blue/Brown/Black/Light Grey/Medium Grey/Dark Grey
Service life : 8-12 years
Applicable to Indoor/outdoor Roller skating, Indoor Futsal, etc.
Connection : Interlocking