Product Description
Enlio Sports Flooring PP Interlock Tiles, easy to install, easy maintenance, superior color fastness, excellent sports performance, enjoy your outdoor playing.
Outdoor Modular Court Tiles: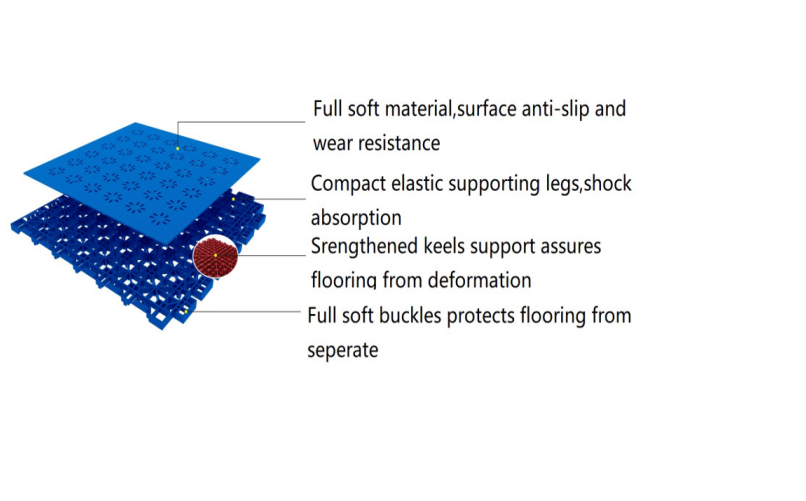 Detailed Description:
1) Resilient surface for high impact sports
2) Anti Slip Surface
3) Extreme durability and consistent performance for life of court
4) Special design for water drainage
5) Easy to install (no adhesive required)
6) Easy access to base beneath
7) Easy to maintenance
8) High quality material, 100% self-production, environmental protection. No odor.
9) Imported Basf dye stuff, excellent color fastness. Outstanding Weather durability.
Model: SES Battle
Size: 25x25x1.6cm
Material: TPE
Design for: Indoor and outdoor basketball courts, tennis courts, volleyball courts, badminton courts, Multipurpose area.
Color: Red, Grass Green, Sea Blue,Mid Grey,Dark Grey
Warranty:4 years
Features:
1) Meet FIBA technic standard.
2) Soft connection structure to ensure a better fitness to the ground.
3) Soft connection structure to ensure the accurate ball rebounce.
4) High elastic buffer, sports protection.
5) Unique locking system design to effectively control thermal expansion and contraction.
6) 100% recycled material, safe, durable and enhance the performance of athletes.
7) Anti-move, Anti-theft.
Applications:
1) Basketball court flooring
2) Volleyball court flooring
3) Tennis court flooring
4) Indoor futsal court
5) Handball court
6) Outdoor gymnasium flooring
7) Kindergarden Ground
8) Garage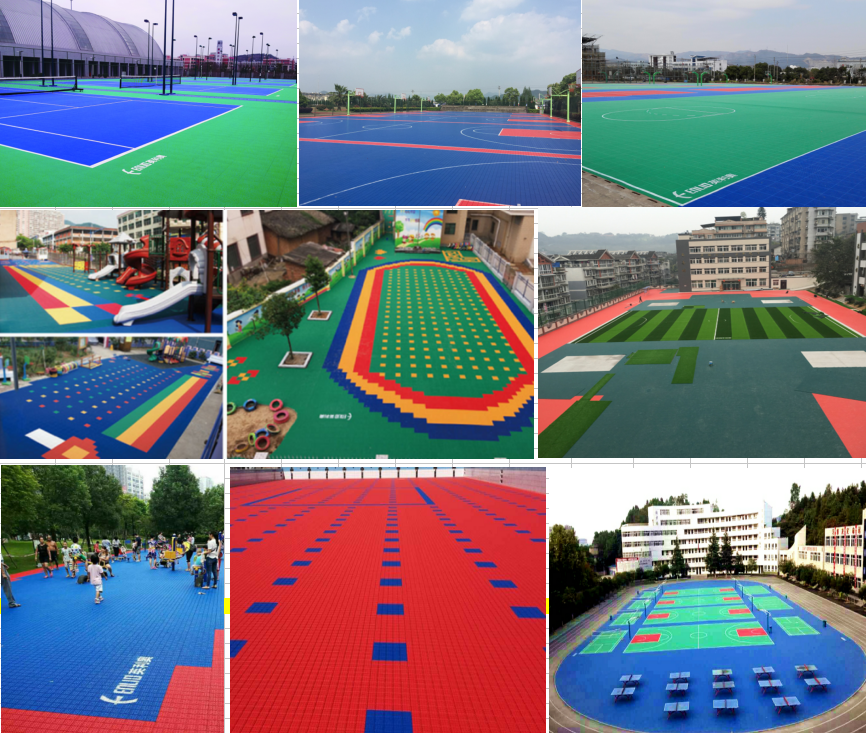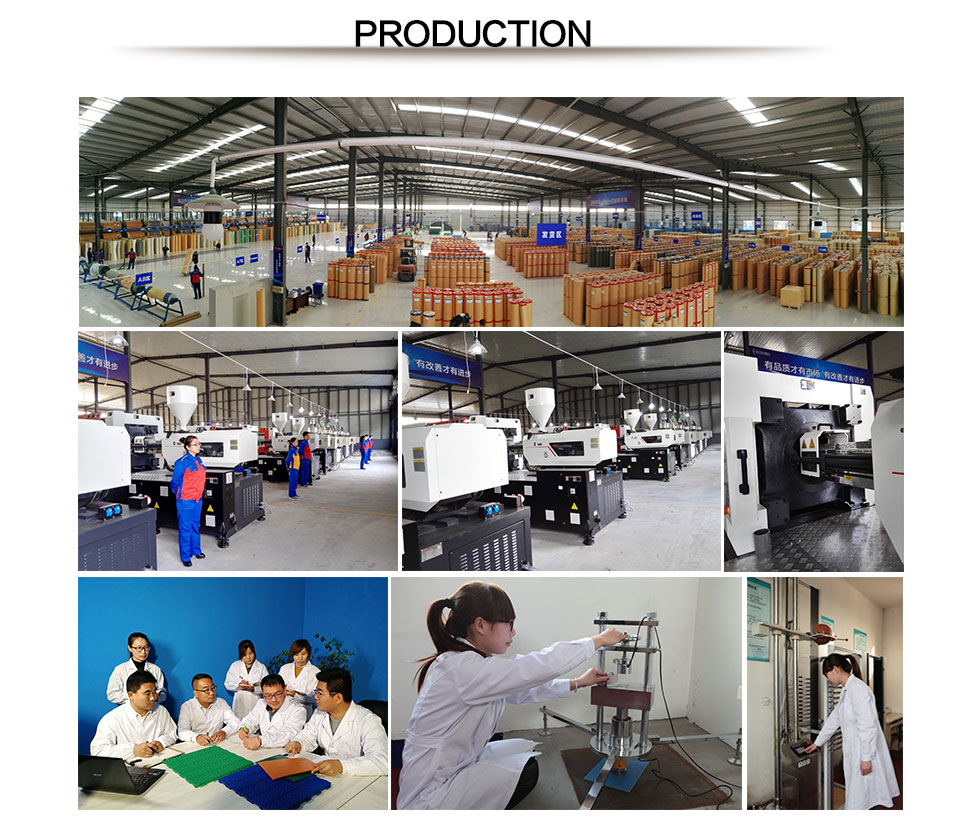 Our Team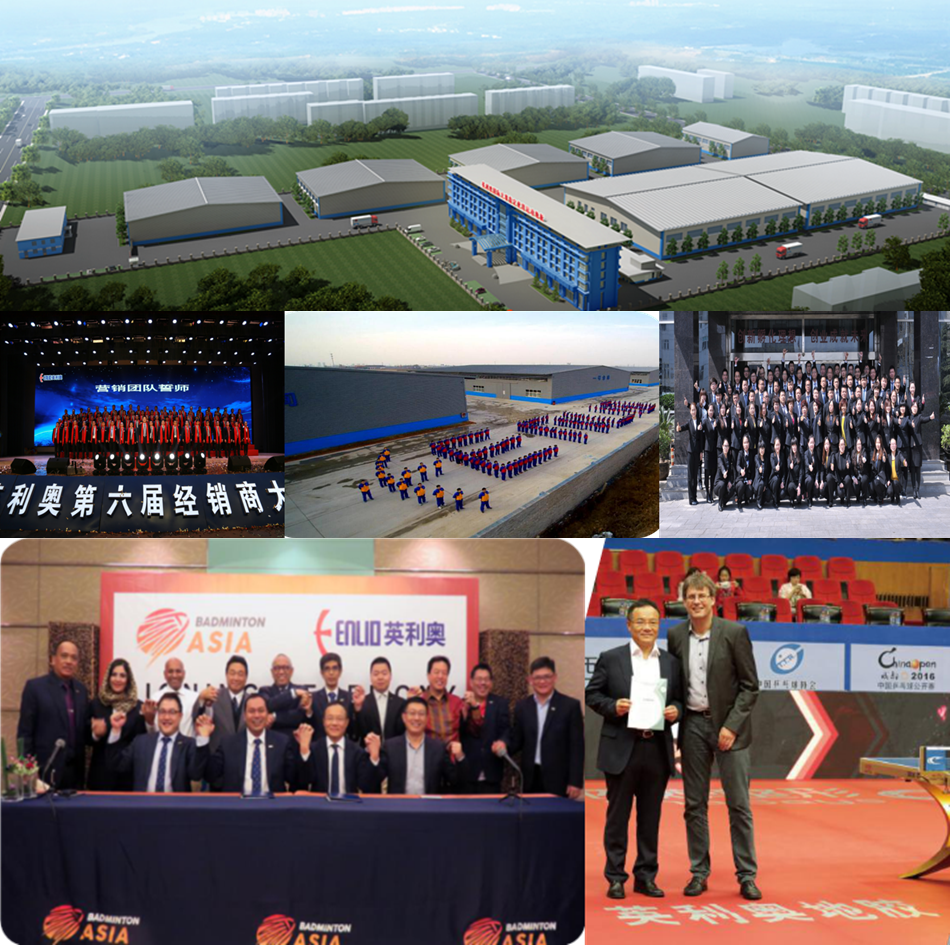 International sales network and excellent construction team, to ensure to provide you with the most perfect service. After the Enlio authorized dealers, and years of experience in the shop, and around the world hundreds of thousands of a Sports Court field perfect performing of the Enlio has become the model of product quality and customer service in the PVC Sports Flooring industry.