Product Description
Dimensions
25cmx25cmx1.22cm
MATERIAL:
FDA Grade virginal polypropylene, German tech Thermoplastic agent and light stabilizer (This is how we are different)
Application:
Futsal court,Hockey,basketball,Volleyball,Gymnasium,Multipurpose court,Handball,Lacrosse
Rainbow
Color Selection
:
dark blue,brown,yellow,Navy blue,red,dark green,tender green,purple,orange,gray,black,white

Manufacture Warrentee: 8 years
Features including
Show Case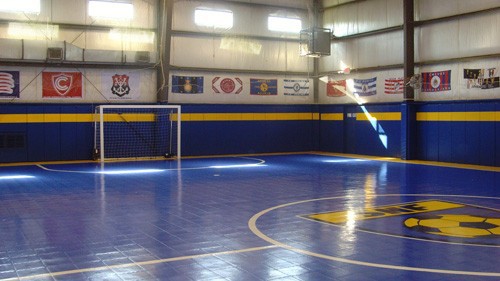 Why Us?
Company Overview
Established in 2007, Enlio Sports Goods aims at the integration of research, innovation, manufacturing, sales, installation, after-sales services and provide customers with an ultimate sports flooring solution in the filed of professional sports flooring. Enlio has been recognized as "National Hi-tech Enterprise",
' China High Reputation Sports Flooring Brand", "Eminence of Hebei Province", "Leading Enterprise of Hebei Sports Industry" and many other continuous achievements. As to sales and business scales, Enlio is one of the most influential companies among its professions. It is Enlio`s efforts that wins the honor to be the Official Floor Supplier for Youth Olympic, Table Tennis World Cup, Table Tennis World Championships, Chinese Basketball Association.
After over 10 years of in depth technology advancing and innovation, the cooperate headquarter operates on an enormous 50 thousands square meters of property, and owning a 20 thousands square meters warehouse. The company possesses more than 30 national patents and segments its products into 4 categories which are Indoor PVC Sports, Outdoor court tile Sports ,Recreational and Rubber Sports.
To best server the different needs, Enlio divides its products by performance and specificity,creating two brands - ENLIO and ALITE - satisfying professional sports and amateur leagues respectively. The two product lines actively serve in more than 80 nations all over the world. Aiming at a sustainable development, Enlio strategically established India and Indonesia Branch companies and along with 7 domestic offices in Shenyang, Xian, Nanjing, Jinan, Hefei, Guangzhou, Chengdu.
Since its establishment,Enlio has been focusing on [Accountable, Team, Innovative, Executive"Corporate Culture, persisting on [Honesty, Reputation, Value" Core Concept, emphasizing
'Thankful, Quality, Beneficial"Operation Principle. Through the efforts on technology advancement, Employee Development, Creative Management, Marketing and Branding, Enlio has successfully enhanced its absolute competitive powers which are technology, team, management, brand and products. Keeping quality in our heart and service in action,the Company has participated in drafting and conducting "PVC Flooring Safety Regulation". Through all these achievements, Enlio maintains high speed development through the fierce market competition. To be more specific, Enlio has established successful long-term relationships with several international sports government bodies, such as BWF, ITTF, ITF, IHF and been approved to be the official equipment supplier since then. During the years of development, Enlio consecutively managed to be the Exclusive Event Supplier of 2014-2016 season CBA (Chinese Basketball Association) League Matches; 2016, 2019-2020 ITTF Championships; 2018 Youth Olympic Table Tennis; 2013-2020 ITTF World Cup; 2017-2019 BWF Championships; 2014-2017 ITTF China Open; 2014-2017 ITTF China Master; 2016-2018 FIBA 3X3 World Tour Qualifier of China; and various domestic, international sports events.
Nowadays, leading in Quality, world`s Enlio" is not longer a hope, believe the power of our Brand--Enlio
we are have other sports court floor: Badminton Court Mat, Table Tennis Sports Flooring, Basketball Sports Flooring, Volleyball Sports Flooring, Tennis Sports Flooring, Indoor Futsal Flooring
Gym Room Flooring, Kids Room Flooring, Dance Flooring, Handball Flooring