Product Description
INTRODUCTION
Established in the year 2007, Professional Sports Flooring Systems is engaged in manufacturing and wholesaling of Basketball Court, Tennis Court, Volleyball Court,Badminton Court,Squash court and Rubber flooring . These products are extremely admired in the industry owing to their characteristics and low prices. We also provide Volleyball Court Flooring Service and Tennis Court Construction Service and All Indoor & outdoor sports flooring developer.
As a specialized sports flooring company we have PVC Flooring, PP Court Tiles,Kids Flooring,Wet Area Mats, Dance Flooring,Multi-Purpose Flooring and so on.
PRODUCT PRIX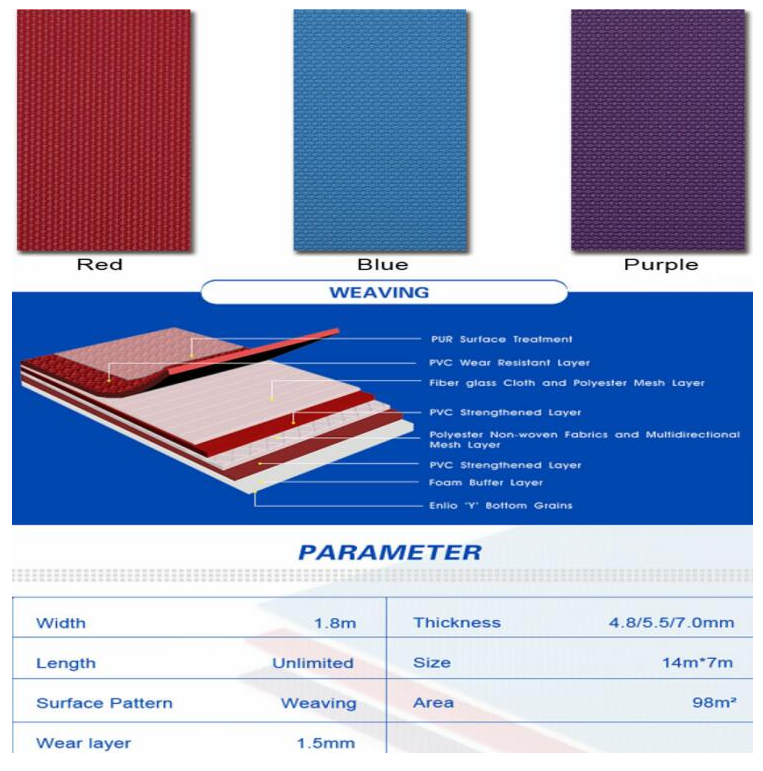 PUR surface treatment

PVC wear resistant layer

Fiber glass cloth and polyester mesh layer

PVC strengthened layer

Polyester Non-woven fabircs and multidirectional mesh layer

Foam buffer layer

Enlio Y botton crains

Used to
2016 /2019/2020 ITTF World Championships
2013-2020 ITTF World Cup
2013-2017 ITTF China Open
2018 Youth Olympic Game
PROFESSIONAL SURFACE FOR TABLE TENNIS SPORTS ITTF
Installation basic requirements

1.The base for the pavement must be clean, dry, smooth and no cracks.

2.The concrete ground is supposed to have low moisture content less than 2.5% and the gypsum ground should be less than 0.5%.

3.Error of 2 meter ruler on floor surface should within 3mm.

Besides, wooden floor board, compound wood floor, tile floor, marble floor and terrazzo floor which could arrive the flatness requirement can also be paved.



Classical Table Tennis Hall Projects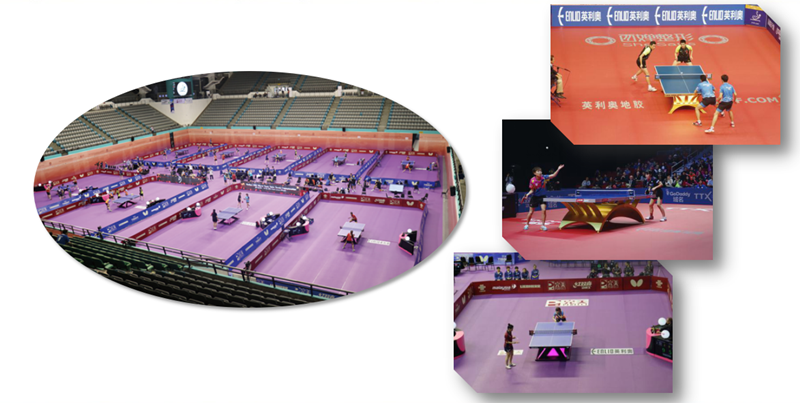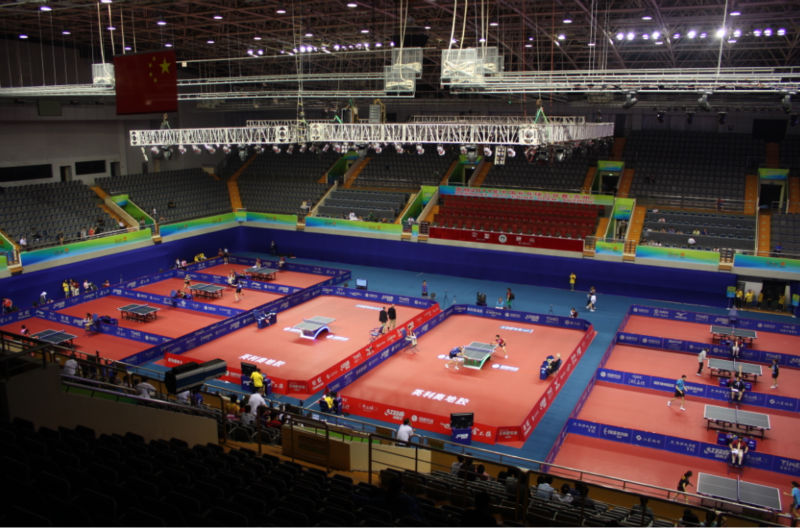 ABOUT ENLIO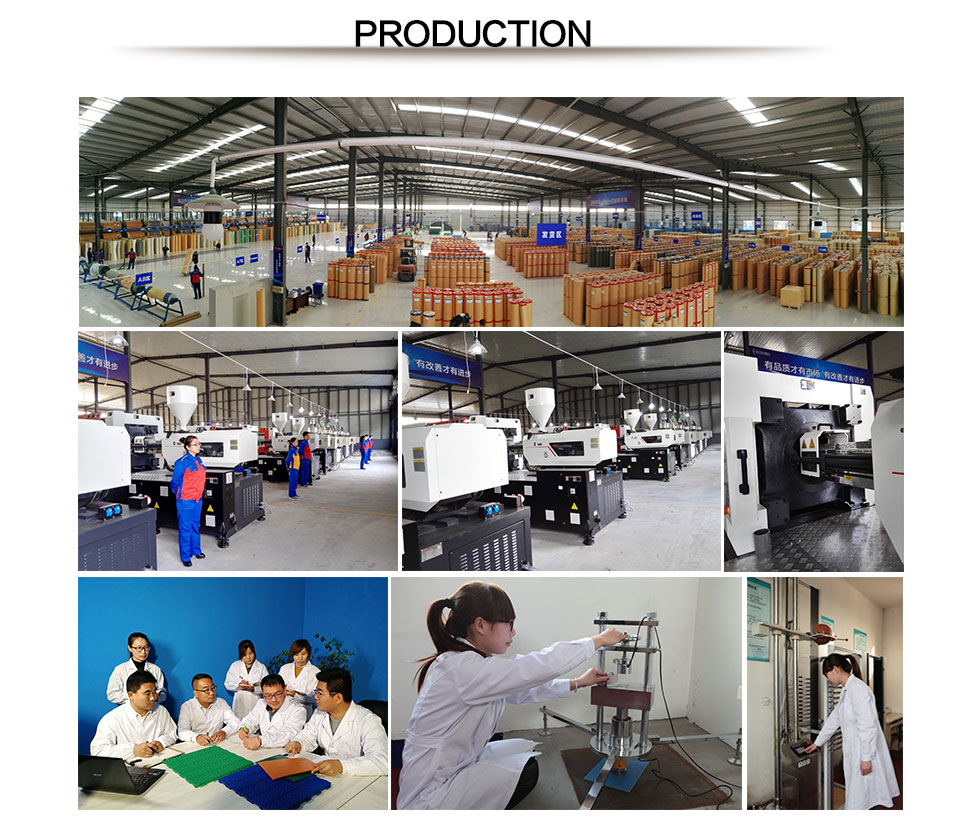 table tennis court flooring table tennis court flooring table tennis court flooring table tennis court flooring table tennis court flooring table tennis court flooring table tennis court flooring table tennis court flooring table tennis court flooring table tennis court flooring table tennis court flooring table tennis court flooring table tennis court flooring table tennis court flooring table tennis court flooring table tennis court flooring table tennis court flooring