Product Description
Kids playground flooring are a great choice if you're looking for flooring for kids' playrooms and bedrooms or for Kindergarten. Because these mats are non-absorbent and lightweight, they're easy to clean and install, and make for a welcoming, safe floor. Enlio Sports Flooring has a wide variety of PVC kids flooring and PP Interlocking tiles, all available in a wide assortment of sizes and colors.
Colorful Kids Flooring
Size Specification: customized length x 1.8m x 4.5mm thickness
Color: Light Grey, Light blue, Dark Grey, Dark Blue, Light Green, Yellow
Treatment: UV surface treatment, anti-dirty, easy clean.
Interlayer: Glass fiber with more stable quality.
PVC form layer, without calcium addition.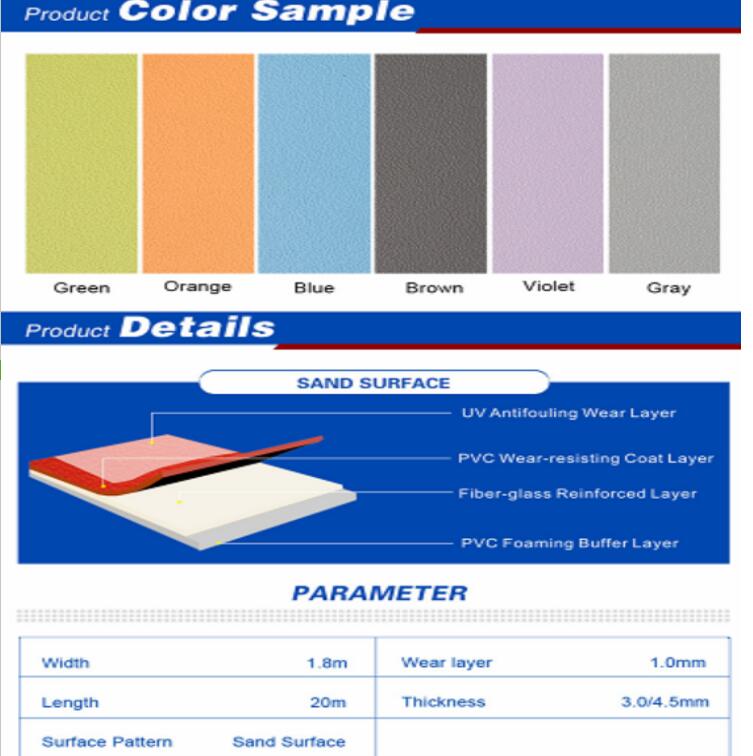 Chinese National Centre for Quality Supervision and Test of Environmental Protection Products GB18586-2001
Fireproof Architectural Materials Supervision Testing Center
Both reports are with good results.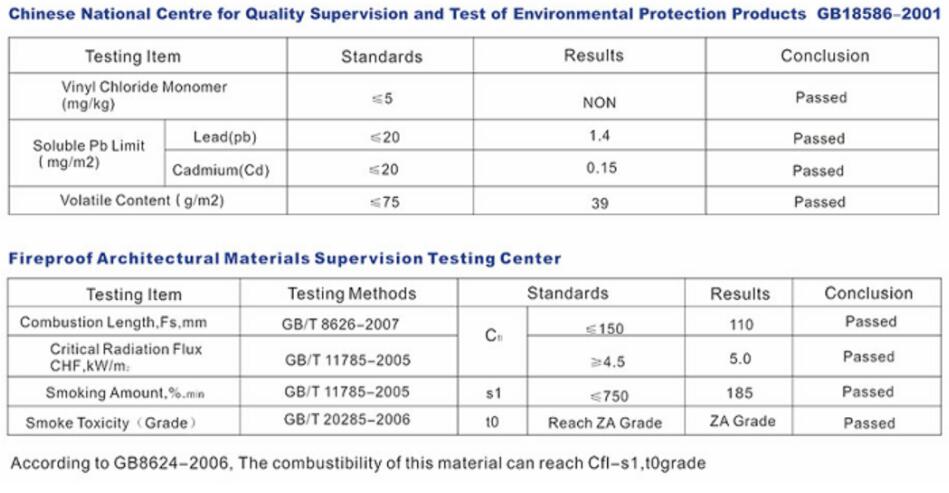 Material of PVC Sports Flooring:
The raw material of our PVC sports floor is virgin materials instead of recycled material to make sure the high quality. The service life of our pvc plastic floor is as long as 10 years under normal conditions.
Advantage of PVC Sports Flooring:
1). Environment friendly: made of PVC pure virgin material
2). High quality and longest service life: one-off scrape coating techniques.
3). Wear resistance, moisture proof, slide prevention, shock absorption, fashion and beautiful, etc.
4). Easy installation and maintenance.
Application of PVC Sports Flooring:
1. Sport venues: basketball court flooring, tennis sports flooring, badminton court mat, runway, Multi-purpose Flooring playground, Gym Room flooring, halls, and any other training or competitive places.
2. Commercial or public places: office buildings, hotels, dance halls, exhibition halls, hospitals, schools, kindergardens, parks, corridors, etc.
3. Residential places: appartment, living room, rest room, bedroom, etc.