Product Description
Outdoor Netball Court Modular Sports Surface
Netball can have standard dimensions of 30.5m x 15.25m but they can be adapted and changed to suit all area sizes, dimensions and budget requirements of the client. The most popular surface specification for this type of facility would be porous interlock flooring tiles, this provides excellent ball bounce capabilities to improve the performance characteristics and give a good playing experience for the players.
We can provide a number of professional netball court services for your organisation, whether it`s a school, college, club or leisure centre. These include installation, painting, maintenance and supply of extra equipment such as fencing and floodlights. All of these can be carried out to meet a number of specifications and requirements, and our prices can be altered to fit your budget.
We are a professional manufacturer of Sports Floorings in China. Our products are divided into PVC Flooring, PP Court Tiles, Kids Flooring, Gym Room Flooring, Multi-Purpose Flooring and Wet Area Mats.
Product description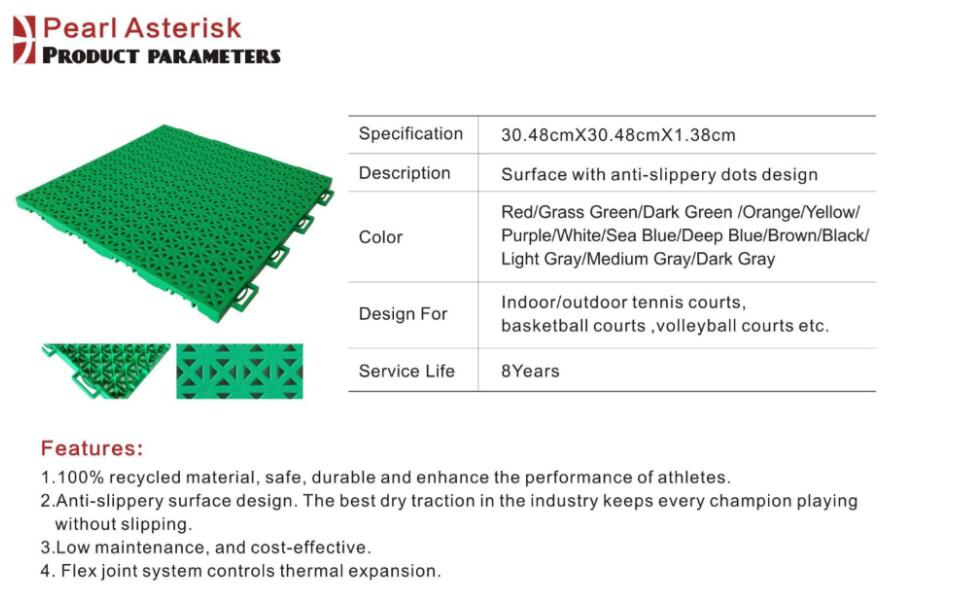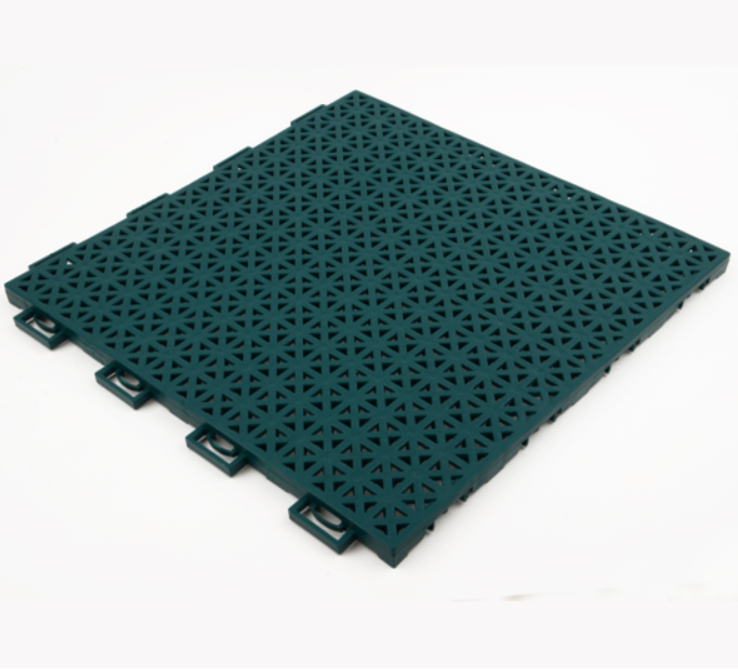 Product Features
- Double-tier for increased shock absorption
- Patented interlocking system designed to support the movements of athletes and reduce the risk of injury
- UV stabilizers maximize coulour-fastness
- Backing designed to promote drainage


Advantage
Excellent all-weather traction

Competitively priced high performance athletic surface

Open top design allows for immediate drainage during wet weather

Versatile for multiple types of sports and activities

Covers cracks, stains, and puddles

Retrofit your court in just 24 – 48 hours*

Low annual maintenance

Vertical and lateral shock absorption for player safety

No adhesives or anchoring required