Product Description
Multipurpose Indoor PVC Flooring
Enlio Sports integrated with research & development, produce, sales, installation and after-sales service.
We are a professional manufacturer of Sports Flooring in China. Our products are divided into PVC Sports Flooring, PP Interlocking Flooring, Kids Room Flooring, Dance / Gym Room Flooring, Rubber Flooring and Anti-slip Wet Area Mats.
PVC Sports Flooring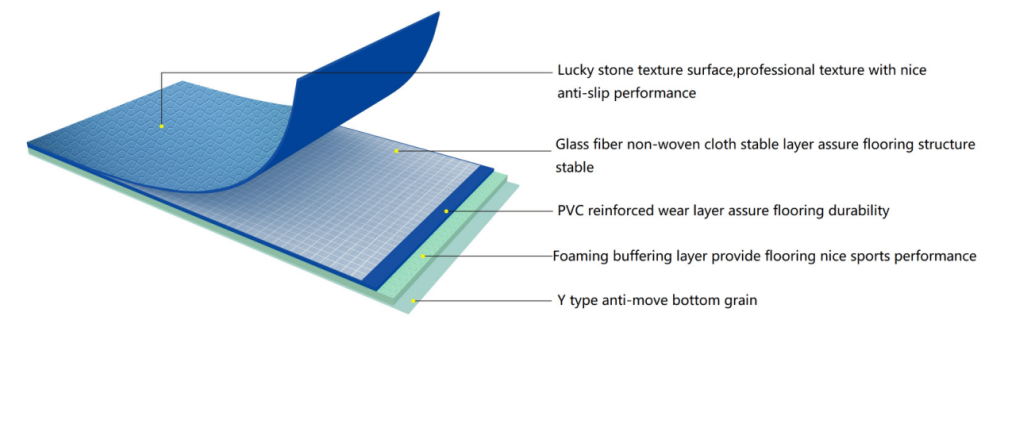 Brand: Enlio
Color: Red, green, blue, grey ,orange or customized.
Surface Pattern: Lucky stone.
Length: 15m/Big roll
Width: 1.8m
Thickness: 4.5mm
Wear layer: 1.2mm
Packing:Paper tube inside and waterproof kraft paper covered
Advantage:Environment-friendly, moisture proof, wear resistence, slide prevention, shock absorption, easy installation and maintenance, fashionable and beautiful, etc.
Certificates
Our products have approved by BWF, ITF, ITTF, ISO 9001, ISO14001, CE, SGS, Fireproof Certificate.
Sponsor lots of international games including:
2018 Youth Olympic Game
2016,2019,2020 ITTF World Championship
2017-2019 Badminton Asia Championship
2018 FIBA 3X3 Challenger,Asia Cup,Euro Cup, U23 World Cup.
2016-2017 CFA Futsal Super Tournament.
Got agreement with CBA on our Wood Grain Flooring, in another word, our wood color flooring can meet the requirement of international basketball competitions.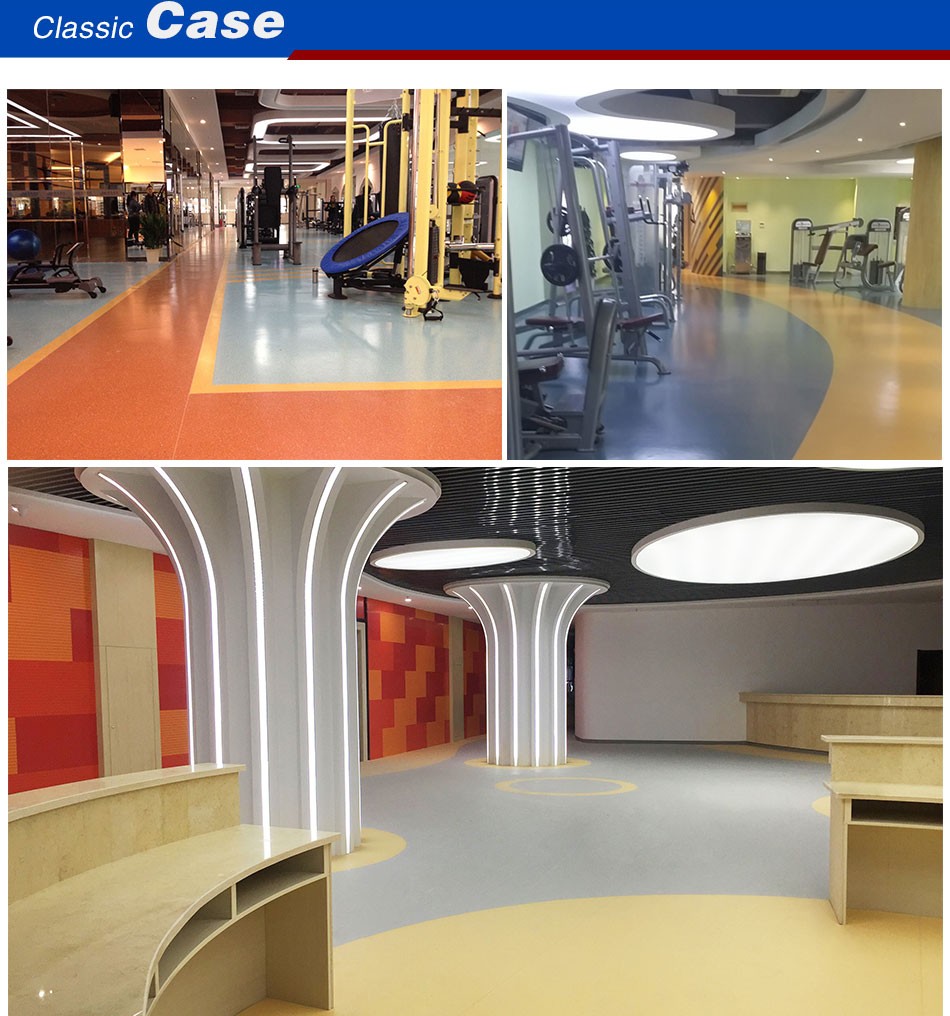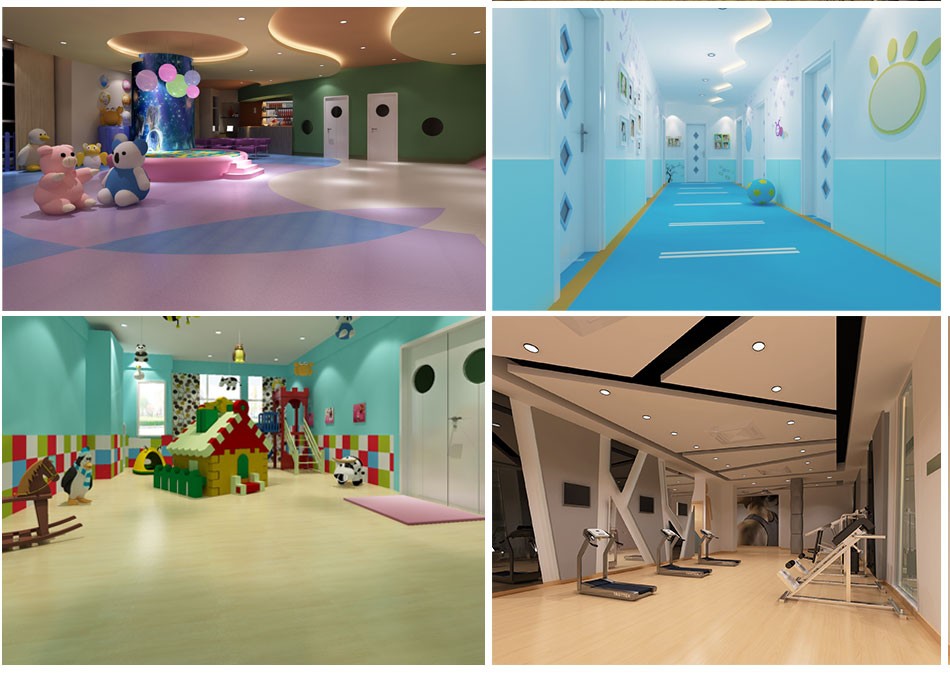 Application of PVC Sports Flooring:
1. Sport venues: basketball court flooring, tennis sports flooring, badminton court mat, runway, Multi-purpose Flooring playground, Gym Room flooring, halls, and any other training or competitive places.
2. Commercial or public places: office buildings, hotels, dance halls, exhibition halls, hospitals, schools, kindergardens, parks, corridors, etc.
3. Residential places: appartment, living room, rest room, bedroom, etc
Installation instruction for PVC Sports Flooring:
The ground should be cleaned before installation, unfolded the floor tiles should be on the ground more than 24 hours in advance and the local temperature should not below 15C. Leave 5cm more on each end when cutting.
1. Movable assemblage The pieces of flooring are cemented together with the special single-sided adhesive tape provided by the manufacturer, but the flooring in a whole would not adhere to the ground in order to facilitate the moving in the future.
2. Partial fasted cementation: Starting from the borderline of the flooring , paint glue for cementation inward for 10cm. Or use the double-sided tape provided by the manufacturer for bonding.
3. Full-glue cementation: Cover the whole ground under the flooring with glue for cementation. (Basketball, tennis courts would be preferable to use the full-glue cementation, otherwise it will affect the rebound when the ball drop to the ground)