Product Description
Enlio is a leading manufacturer of the most advanced tennis court surfacing on the market . Our modular court tiles surfaces are durable, yet comfortable to play on and provide great ball response and consistent bounce. The flex joint helps prevent injuries by reducing stress on aging joints and lower backs, while the patented interlocking system allows a secure and hassle-free installation.
Company Strength:
1. With the largest production base and warehouse for Court Tiles in the world, TOP annual sales for Sports Flooring.
2. 100% PP(Polyproplene) material, food standard, make sure a more stable quality.
3. Imported dye stuff from Germany Basf. Superior color fastness and anti-weather performance. The interlocking tile will be no obviously color change within 5 years.
4. Totally self-production from the particle, control quality from the very begining of the production.
5. Special injection molding process, no color shading, even shrinkage and flat surface. Anti-aging.
6. The unique flexable locking system, effectitily control the thermal expansion and contraction.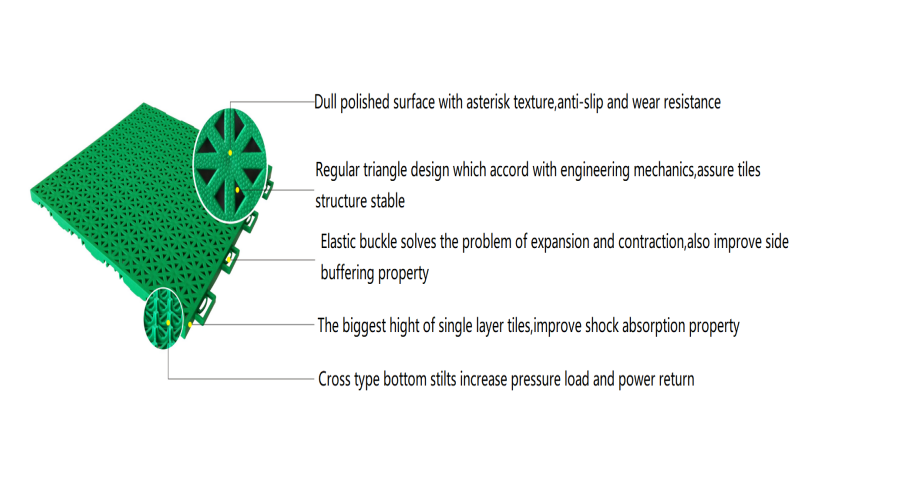 Functional Advantages
1. Easily portable.
2. Easy install and uninstall.
3. No use of glues or other fixing materials.
4. Applicable in any solid surface.
5. Totally customizable.
6. Open top design allows for immediate drainage during wet weather
7. Resistant to extreme temperatures -35c ~ +70c, water and humidity.
8. Low maintenance, cost effective.
9. Anti-move, Anti-theft.
10. Application: Indoor outdoor sports court, tennis court, basketabll court, volleyball court, Kindergarten, Playground, indoor futsal court, badminton court , ect.
Advantage:
1. Some of the modular court ITF approved. Or can meet FIBA technic requirement.
2. Flatness good, foot feeling good.
3. Unique flexible locking system, can effectively control the thermal expansion or contraction.
4. 100% PP material, food standard, safe, durable and enhance the performance of athletes.
5. Material Granulate by our own factory, control well of the quality from very beginning.
6. Imported color powder from Basf. No obviously color fading within 5 years.
7. The largest manufacturer in the World, we have 65 injection machine and can make sure a 10,000 square meters daily output.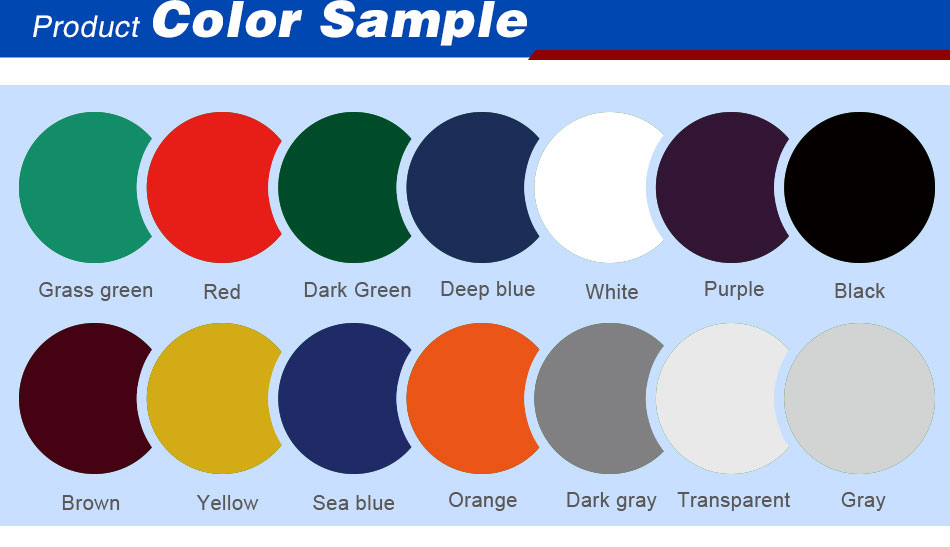 Application:
1.Tennis Court
2. Table Tennis Court Floor
3. Outside Tennis Court
4. Outdoor Basketball Court
5. Basketball Court
6. Indoor Futsal Court