Product Description
Outdoor Multi-Purpose Game Courts
PFO is special for outdoor sports courts. And when the backyard multi-sport game court concept is more and more popular, it is also choice for thousands of families.
Enlio is a professional leading manufacturer of Sports Flooring in China. Our products are divided into PVC Sports Flooring, PP Court Tiles, Kids Flooring, Gym Room Flooring, Wet Area Mats and Multi- Purpose Flooring both for indoor and outdoor.
So our company will providing you and your family with the most professional game court .
Production description
Clolor: Red/Green/Blue/Grey/Orange
Thickness: 5.5mm

Product detail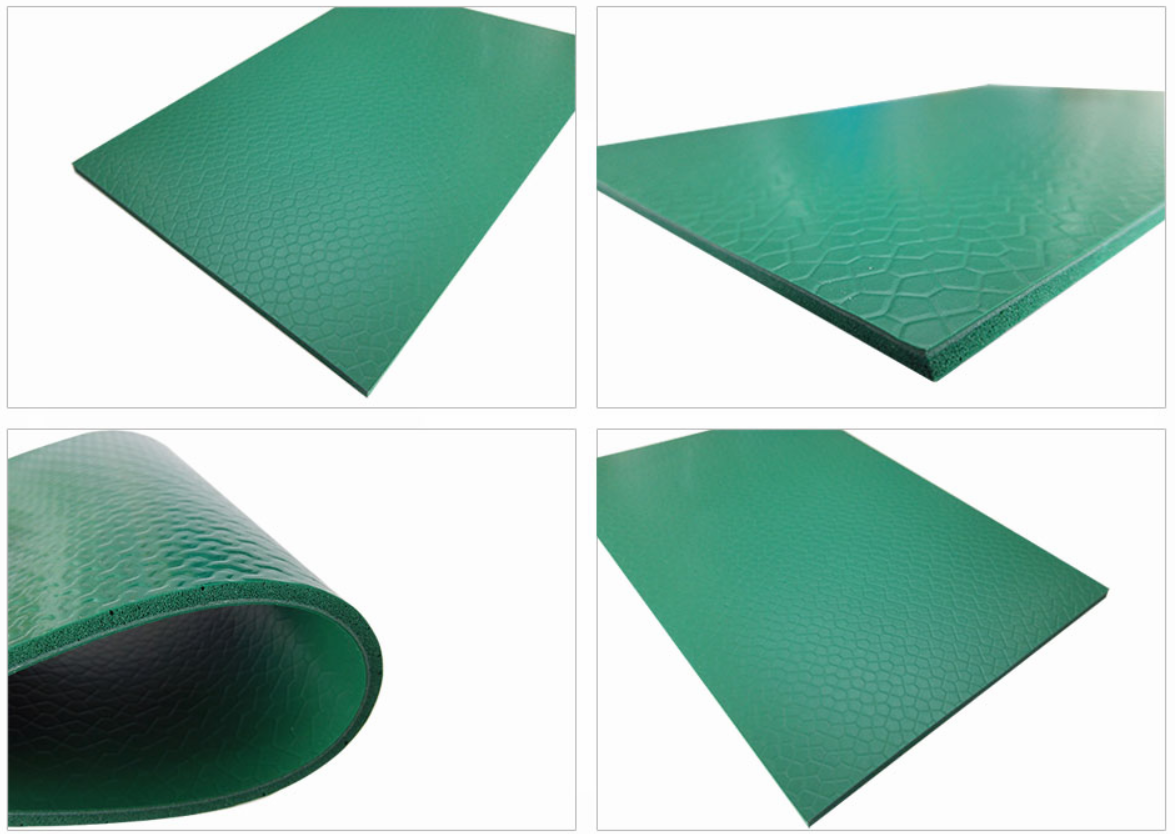 Features
1. High performance outside court surfaces
Incorporating new advanced technology to insure a safe and comfortable playing.
5.5mm thicker shock-absorbing surface reduces playing fatigue and provides better ball rebound with exceptional game performance.
2. Dimensional stability
Design with thicker fiber glass mesh layer and high density foam layer, no shrink, no movements, no buckles.
3. Special formula material offers high weather resistance.
Resistance to ultraviolet radiation, hot temperature, acid corrosion and ensure color lasting.
4. Easy installation, low-maintenance and cost-effective.
Classical cases