Product Description
Outdoor Tennis Court Flooring Tiles
Enlio produces outdoor tennis court flooring, outdoor tennis courts tiles, exterior multipurpose flooring, exterior sports flooring, outdoor tennis court surface, Outside Basketball Court, Basketball Court Flooring, etc.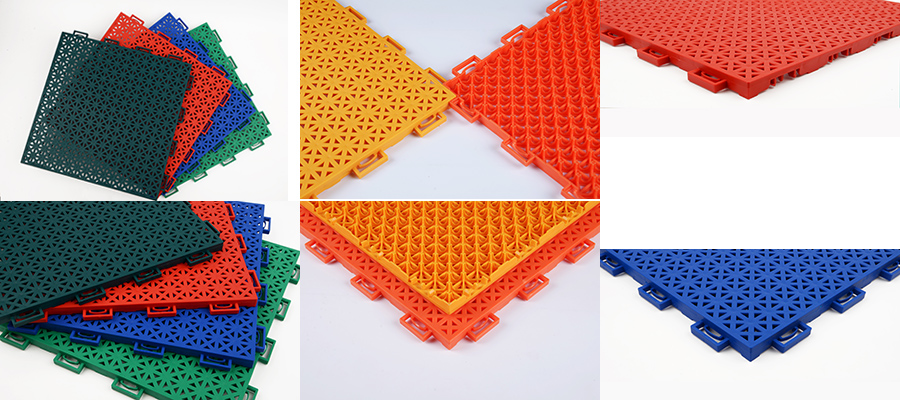 Enlio Sports Courts provide a safe, high-performance sports surface that reduces shock, delivers excellent traction and ball response, and can be customized with your favorite team colors and logos. Enlio is a professional manufacturer for Multi Purpose Basketball Flooring, Outdoor Basketball Court, PVC Vinyl Basketball Court, Basketball Court, Court Tiles, Modular Court Tiles, Basketball Sports Flooring, Basketball Flooring. View our products to learn more about how Enlio Sports Courts outperform every home court systems in the industry!
Enlio Sports integrated with research & development, produce, sales, installation and after-sales service.
We are professional manufacturer of Sports Floorings in China. Our products are divided into PVC Sports Floorings, PP Interlocking Floorings, Kindergarte Floorings, Dance/Gym Floorings, Rubber Floorings and Antislip Interlocking Mats.
Enlio have got lots of certificates such as BWF, ITF, ITTF, ISO 9001, ISO14001, ISO 18001, RoSH, CE,SGS, Fireproof Certificate. Furthermore, lots of Enlio products have got patents, Sponsor lots of international games including AFC Futsal Club Chimapionships and ITTF Women's and Men's World Cup which are hold in 2014
If you are interested in Tennis Flooring, outdoor tennis court flooring, outdoor tennis surface, outdoor tennis sports flooring, pleased don't hesitate to contact me.