Product Description
Outdoor Multi-use Court Tiles
Nowdays, people pursue health from sports, and sports not only limited indoors. So outdoor sports court begin to popular.

Our multipurpose Polypropylene sports court tiles

are engineered to easily convert between basketball, tennis, volleyball, futsal, hockey, paddle tennis, shuffleboard, hopscotch, four square, kickball, badminton, and more all on one court.Multi-Courts are a great place to jump rope, teach kids to ride bikes, and have parties. In cold climates, many families design their multi-courts to be flooded in the winter and made into personal backyard ice rinks!No matter which sports your kids are into, our indoor or outdoor sport multi-court will keep them interested for years to come.
We are a professional manufacturer of Sports Floorings in China. Our products are divided into PVC Flooring, PP Court Tiles, Kids Flooring, Gym Room Flooring, Multi-Purpose Flooring and Wet Area Mats.
Product description
Size 30.1cm*30.1cm*1.58cm
Colour Red,Grass Green, Dark green, Sea blue
Warranty 8 years(Usage Perfect performance,Easy installation and environmentally-friendly)
High Temperature 80°C,can not be distorted and deformed in 24 hours
Low Temperature -40°C,after 24 hours in low temperature,then immediately do free drop test from 1 metre high to concrete,can not be fractured and damaged
Compression Resistance Can bearable Load 2500N,and will not break or damage
Product Features
- Double-tier for increased shock absorption
- Patented interlocking system designed to support the movements of athletes and reduce the risk of injury
- UV stabilizers maximize coulour-fastness
- Backing designed to promote drainage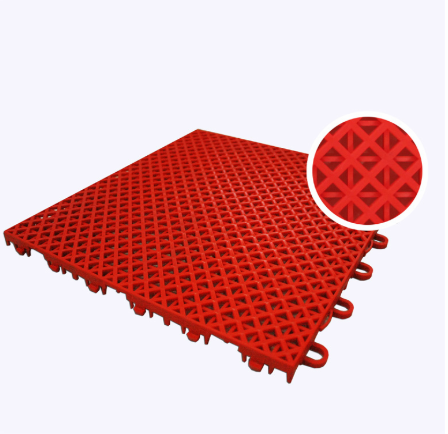 Advantage
Excellent all-weather traction

Competitively priced high performance athletic surface

Open top design allows for immediate drainage during wet weather

Versatile for multiple types of sports and activities

Covers cracks, stains, and puddles

Retrofit your court in just 24 – 48 hours*

Low annual maintenance

Vertical and lateral shock absorption for player safety

No adhesives or anchoring required



Workshops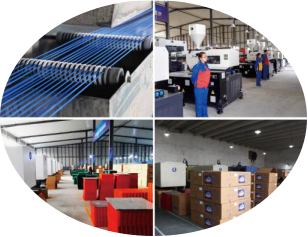 Classic cases