Product Description
Gym Room Flooring, Fitness Center flooring
Our flooring provide superior sound and shock absorption, slip resistance, and an attractive seamless appearance.

Multi-purpose flooring is easy to install, clean, and maintain, incurs very low life cycle costs.

Due to their naturally flexbility and durability has caused them to become more of a multi-purpose flooring tile over the years
Here are some introduction of the flooring which can make you get better idea:
Material of PVC Sports Flooring:
The raw material of our Sports Flooring is virgin materials instead of recycled material to make sure the high quality. The service life of our pvc plastic floor is as long as 10 years under normal conditions.
Advantage of Gym Room Sports Flooring:
1). Environment friendly: made of PVC pure virgin material
2). High quality and longest service life: one-off scrape coating techniques.
3). Wear resistance, moisture proof, slide prevention, shock absorption, fashion and beautiful, etc.
4). Easy installation and maintenance.
Application of PVC Sports Flooring:
1. Sport venues: basketball court flooring, tennis sports flooring, badminton court mat, runway, Multi-purpose Flooring playground, Gym Room flooring, halls, and any other training or competitive places.
2. Commercial or public places: office buildings, hotels, dance halls, exhibition halls, hospitals, schools, kindergardens, parks, corridors, etc.
3. Residential places: appartment, living room, rest room, bedroom, etc.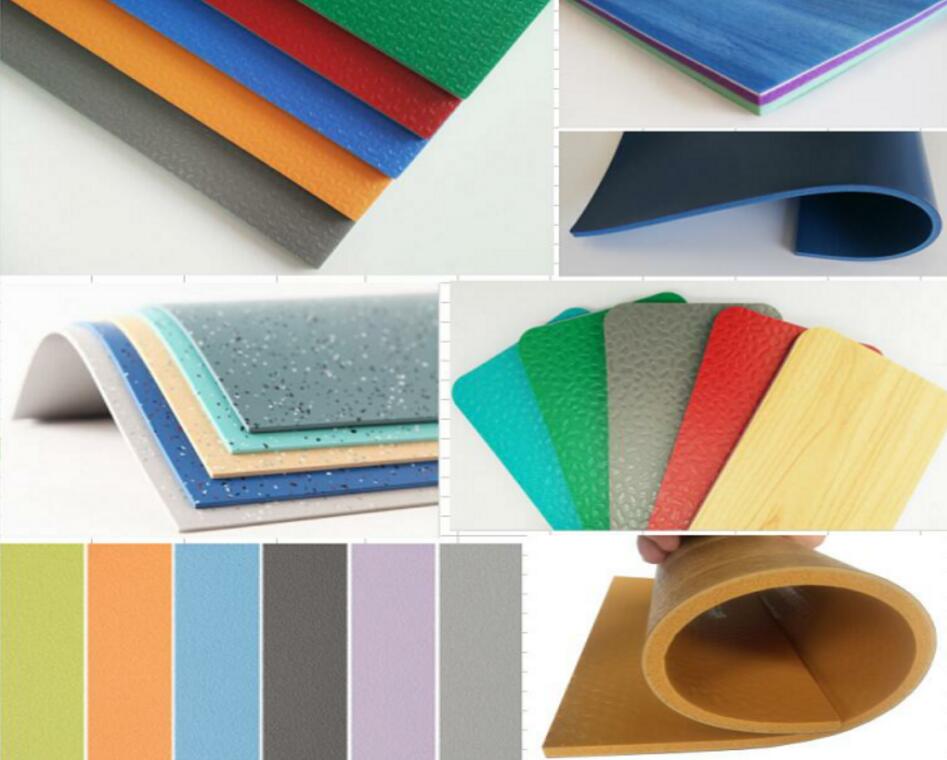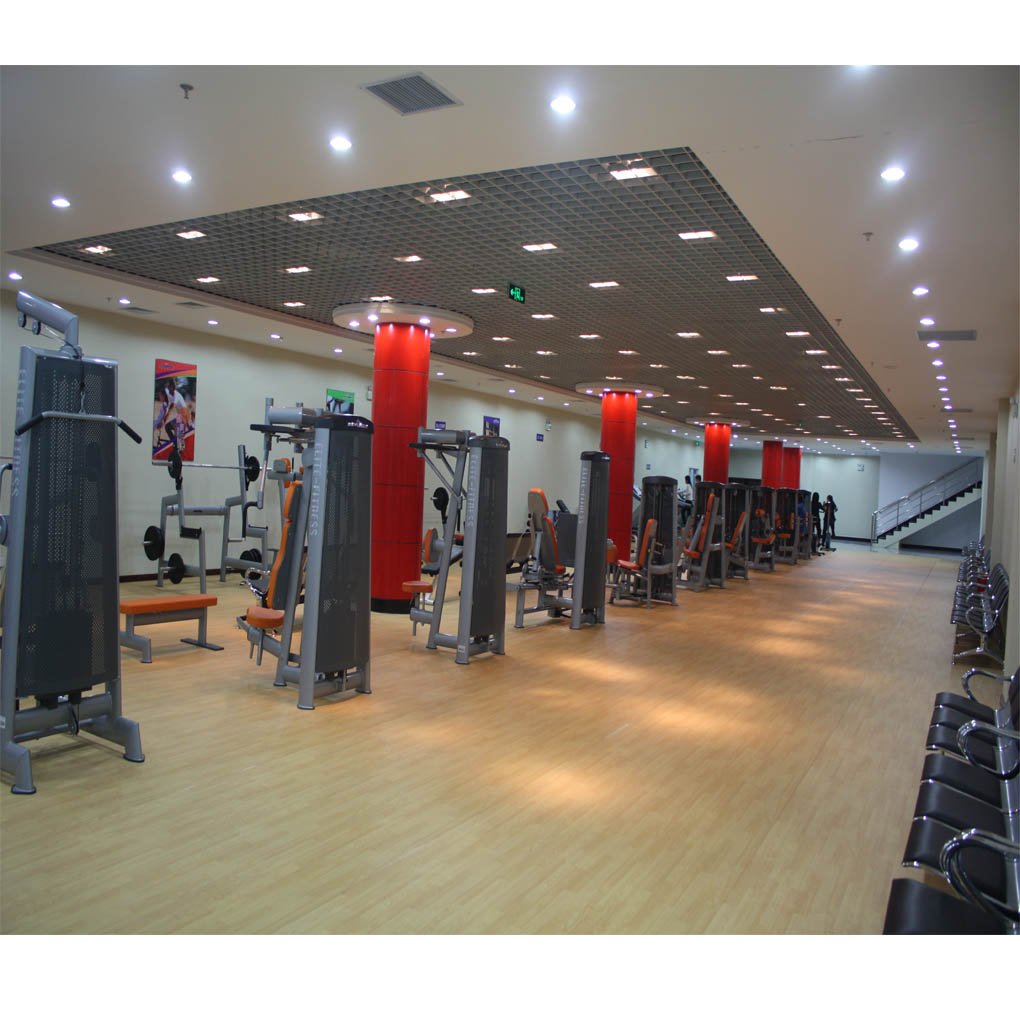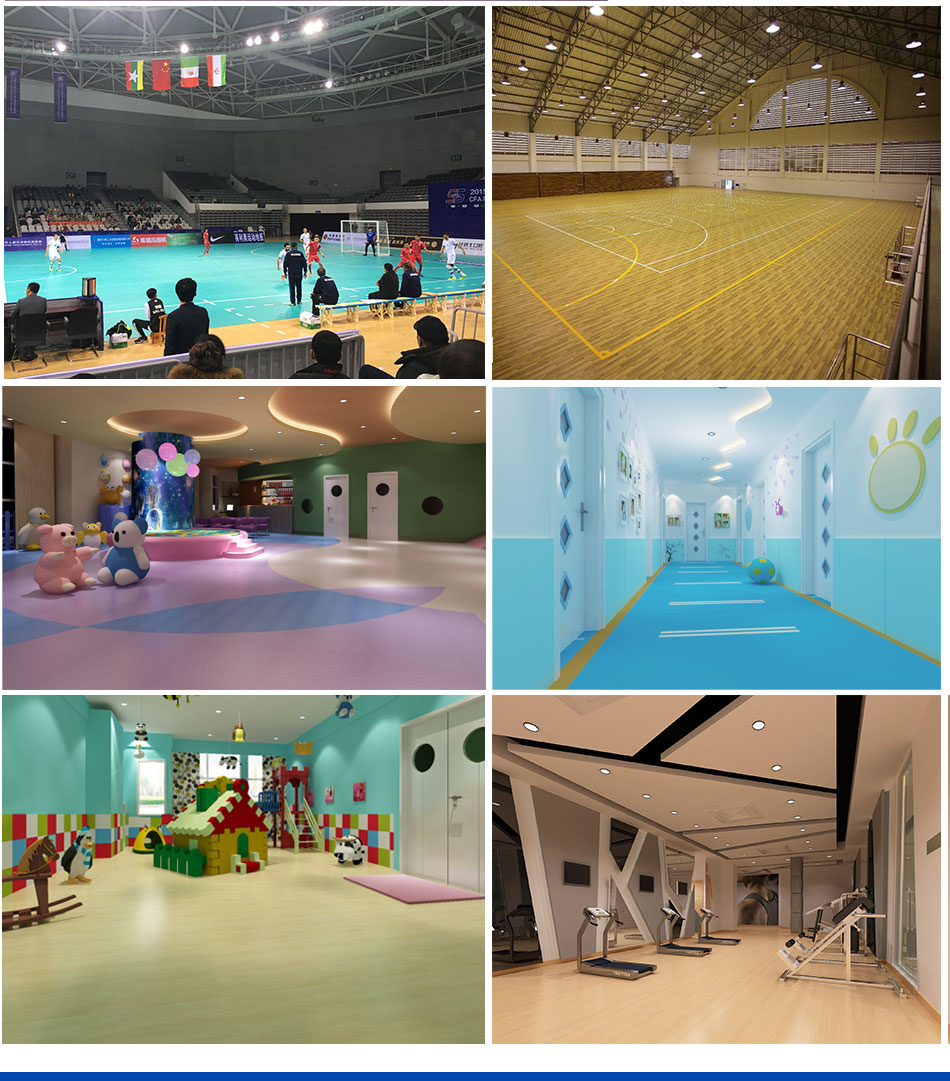 Installation instruction for PVC Sports Flooring:
The ground should be cleaned before installation, unfolded the floor tiles should be on the ground more than 24 hours in advance and the local temperature should not below 15C. Leave 5cm more on each end when cutting.
1. Movable assemblage The pieces of flooring are cemented together with the special single-sided adhesive tape provided by the manufacturer, but the flooring in a whole would not adhere to the ground in order to facilitate the moving in the future.
2. Partial fasted cementation: Starting from the borderline of the flooring , paint glue for cementation inward for 10cm. Or use the double-sided tape provided by the manufacturer for bonding.
3. Full-glue cementation: Cover the whole ground under the flooring with glue for cementation. (Basketball, tennis courts would be preferable to use the full-glue cementation, otherwise it will affect the rebound when the ball drop to the ground)
Professional installation team, make sure to provide perfect services. All ENLIO installers have been well trained and experienced. So far, they have installed ten of thousands of PVC Sports Flooring, PP court tiles all over the world. Professional team will always be ready to provide you perfect services.