Product Description
These interlocking rubber floor tiles come together just like puzzle pieces, making them perfect for a first time DIY-er. Below, you will find the fastest lead times (with some tiles shipping in 1-2 business days!), excellent warranty, and the best prices on the market. Our rubber tiles are strong, sturdy and resilient, making them perfect for nearly any application.
Established in the year 2007, Professional Sports Flooring Systems is engaged in manufacturing and wholesaling of Basketball Court, Tennis Court, Volleyball Court,Badminton Court,Squash court and Rubber flooring . These products are extremely admired in the industry owing to their characteristics and low prices. We also provide Volleyball Court Flooring Service and Tennis Court Construction Service and All Indoor & outdoor sports flooring developer.
As a specialized sports flooring company we have PVC Flooring, PP Court Tiles,Kids Flooring,Wet Area Mats, Dance Flooring,Multi-Purpose Flooring and so on.
Specification of Rubber tiles
1. Product: Rubber mats for gym ,fitness center,crossfit
2.Size:500x500mm ,600x600mm,1mx1m
3.Thickness: 15-50mm
4.color:black +color EPDM flecks,or pure color,also can be customized.
5. Material :composite rubber mats is composed with rubber roll on top and rubber tiles on bottom
the rubber rolls can be made into any color, and tile can be different thickness
6. Certification:CE EN71 Reach, etc
7. Application :Gym,fitness center,sport center,trainning roon recreation center,shating rink,ski field etc children playground,school,kindergraten
8.Advantages:
Shock resistant
Noise insulating
Wear resistant
anti-slip
Easy to install and maintain
Recyclable and long use life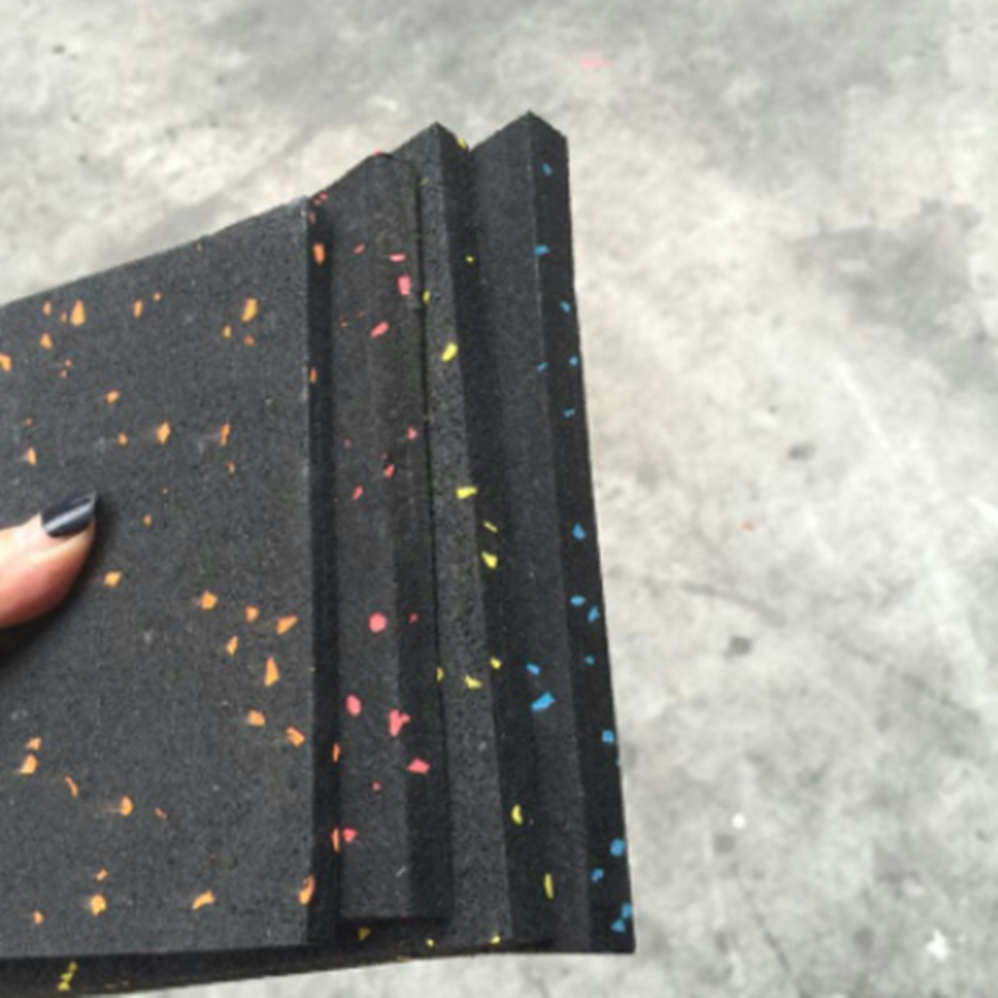 ABOUT ENLIO