Product Description
Enlio Sports Flooring, Table Tennis flooring is the professional indoor table tennis surface compliant for the safety and protection for all players of all skill levels, from young beginners to competitive professionals. It is an approved floor by both national and international federations including the International Table Tennis Federation (ITTF).
The 2016 ITTF Women`s World Cup was held in Philadelphia, the U.S. for the first time on October 7-9, 2016.
The Liacouras Center of Temple University hosted this event, ENLIO, as the ITTF official flooring sponsor for this event.
Advantage Of Table Tennis Flooring
1. ITTF certified products, EN14904 standard, Fire resistant.

2. Classic Weaving Surface Design, high-end professional table tennis court choice

3. Surface PUR treatment, strong wear resistance, anti-dirty, easy clean.

4. 100% pure PVC material. Excellent shock absorption.

5. Polyester mesh+high density woven structure, make sure the sports flooring more stable in quality and durable in service time.

6. Stability Double-foam structure, comfortable and safe experience.

7. Used to 2016,2019,2020 ITTF World Championships;2013-2020 World Cup; 2018 Youth Olympic Games;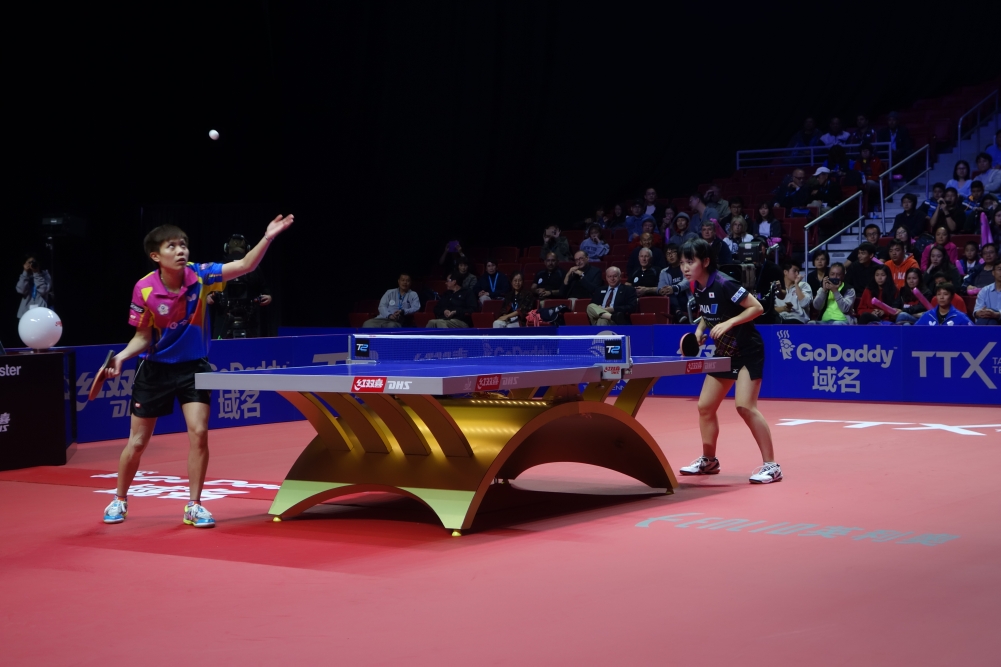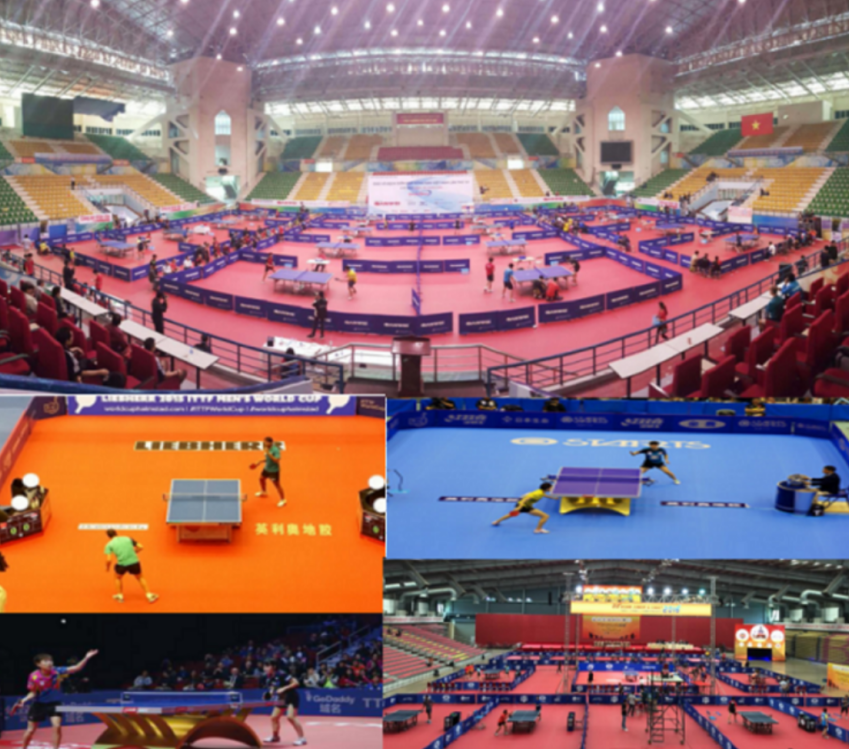 We are a professional manufacturer of Sports Flooring in China. Our products are divided into PVC Sports Flooring, PP Interlocking Flooring, Kids Room Flooring, Dance Flooring, Gym room Flooring, Rubber Flooring and Anti-slip Wet Area Mats.
Certificates
Our products have approved by BWF, ITF, ITTF, ISO 9001, ISO14001, CE, SGS, Fireproof Certificate.
Sponsor lots of international games including:
2018 Youth Olympic Game
2016,2019,2020 ITTF World Championship
2017-2019 Badminton Asia Championship
2018 FIBA 3X3 Challenger,Asia Cup,Euro Cup, U23 World Cup.
2016-2017 CFA Futsal Super Tournament.
Got agreement with CBA on our Wood Grain Flooring, in another word, our wood color flooring can meet the requirement of international basketball competitions.
Application of PVC Sports Flooring:
1. Sport venues: basketball court flooring, tennis sports flooring, badminton court mat, runway, Multi-purpose Flooring playground, Gym Room flooring, halls, and any other training or competitive places.
2. Commercial or public places: office buildings, hotels, dance halls, exhibition halls, hospitals, schools, kindergardens, parks, corridors, etc.
3. Residential places: appartment, living room, rest room, bedroom, etc.